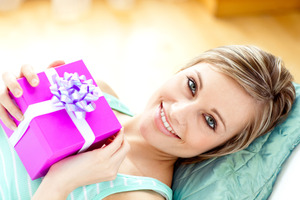 It's the new financial year, which means starting afresh. To begin with, here's a list of 10 things you shouldn't pay for this year. But don't count - the list grew to be much longer.
Whenever I think about throwing money down the gurgler, the spectre of ear buds comes to mind. That's not because I use them. More to the point, author Judith Levine went around in circles discussing whether ear buds were a necessity or a luxury in her book: Not Buying It. My Year Without Shopping.
I don't want anyone to live like a monk but, as Jeff Matthews, senior financial adviser at Spicers Wealth Management, suggests, it's possible for many families to save $50 a week, or $2600 a year, by cutting down a little on each of these categories: dining out, entertainment, holiday expenses, buying lunch and coffee, impulse purchases and new clothes.
The clothing one is interesting. I once spent time chatting to a Zimbabwean whose family clothing business had evaporated when that country got into financial difficulties.
If you're poor, he said, you can make the same set of clothes last 10 years.
One of the financial experts whose opinion I sought was Anton Nadilo of My Money Mentor. Nadilo cited clothing as well. "It's here today and gone tomorrow." Nadilo's list of other money-wasters that clients are guilty of includes:
* Anything bought on finance. "Chances are you can't afford that shiny, new TV, mate."
* Birthday, Christmas and other cards. "Send e-cards or make them."
* Trinkets and knick-knacks. "These end up getting thrown out in 90 per cent of cases."
* Holidays you can't afford. Loading them on to the mortgage is very expensive.
Author and coach Mike Handcock, of Rock Your Life, believes expensive gifts should go out the window if you want to save that $50 a week. "Be more thoughtful. When was the last time you created a playlist for your loved one?"
A reader got very upset a few weeks ago when I suggested a car is a luxury. It is for some people. The second car is very much so. As Simon Wilce, national director of Christians Against Poverty, says: "When you compare [the cost of taxis and public transport] to the upfront capital cost of a car, or worse, the finance costs plus the WoF/rego/petrol/depreciation costs, it might be worth using public transport, which is improving, and taxis a few times a week and cutting out the second car. Shudder."
I was once hauled aside at a media event by a colleague who was horrified that I suggested in writing that wine was a money-waster. Yet two $15 bottles of wine a week adds up to 60 per cent of Matthews' savings.
Likewise, says Hancock, reconsider your meat-eating habits. "It's ridiculous in price and not very healthy. Experiment with being vegetarian."
If you go cold turkey on any of these suggestions, you're likely to fail. As Judi Billcliff of Hamilton Budgeting says, cutting down rather than giving up might be better. "I think people need to be careful when setting their budget up to not go without things entirely, because if they make it too hard and unrealistic they usually set themselves up for failure. If eventually you can cut things out, such as smoking and alcohol, then all the better."
I'll stick my neck out and say that plenty of people do give up smoking and save a packet by doing so.
Whenever I buy something I "need" second-hand, I think about the saving of grossed-up pre-tax income. It makes me come over all self-righteous. A classic example was the wool Girl Guide campfire blanket I bought my daughter at the local Anglican Op Shop for $8. Even a fleece one from the Girl Guide shop costs $65. That's a $57 saving.
Taking it one step further involves looking at how much the $57 could add up to over time, providing I don't fritter it away on something else.
Matthews cites Warren Buffett's biography, The Snowball, by Alice Schroeder. In his early years, Buffett compared the cost of everything he did, such as decorating the house, buying a car or getting a haircut, with the future value of that money if it was invested instead.
I have my own list of money-wasters - some of which infuriate readers. Pets are an expense that some people simply can't afford. We're great fans in our house of SPCA Rescue on TV. I can't help noting how many people can't afford to give their animals veterinary care.
Another one is formula milk. It's scientifically proven to be an inferior product to breast milk. Not everyone has to bottle feed. Plenty do it by choice at a cost of $20 to $30 a week. Over a year, that's up to $1560 a year for each child. Breastfeeding mothers shouldn't drink alcohol, so that doubles the savings.
Then there is baby food. Trust me, it's very easy to puree some fruit, rice, or a small portion of the perfectly healthy family meal. Buying baby foods, especially overpriced organic ones, is a luxury.
Accountant and financial adviser Fenton Peterken of Capricorn Group in Whangarei is always astounded at apparently cash-strapped people loading soft drink and bottled water into their trolleys instead of nutritious food. "I see people at the supermarket with a shopping trolley full of no-brand food items such as white bread, and loads of 2.5 litre bottles of Coca Cola."
Being a journalist, some of my best friends have written books. But like Jill Porter of Financial Clarity, I question spending on books. Porter says: "While I love books and book stores, I order books from the library and now don't even have to pay a fee. Paying $40 for a novel which you only read once can never be called good use of money."
One of the big problems when it comes to spending less is that everyone, myself included sometimes, tries to justify their poor financial decisions. There is always an excuse. "It's everyone else who is acquiring useless junk," says Levine in her book. Everything we buy becomes a necessity in our minds.
Marketers prey on that human foible of finding reasons to justify behaviour. One of the worst abuses of human nature in Auckland is the mobile truck industry, points out Darryl Evans of the Budgeting and Family Support service in Mangere. "They prey on the vulnerable in communities like Mangere, Otara, Manurewa, putting pressure on people to spend up big on their trucks."
These trucks, selling high-priced goods on credit, may not affect most readers of this column, but other industries prey on our vulnerability. A classic one is the beauty industry.
Author and financial educator Lisa Dudson doesn't mince her words at the profligacy she sees from some of her clients. Her pet hate is the money clients spend on expensive makeup, skin care, beauty treatments and false eyelashes.
I don't believe that a $500 moisturiser will make you look 10 years younger than a supermarket brand. When I lived in the UK on my OE, I once asked a consultant dermatologist what was the best moisturiser one could buy, expecting her to point me to something like Clarins or Clinique. Her answer was E45 Cream, a supermarket brand.
The secrets behind virtually every beauty treatment known to woman are revealed somewhere on YouTube. I once watched a YouTube video that showed how to thread your own eyebrows.
Beauty treatment is, of course, about pampering yourself and there's nothing wrong with a fixed amount of a budget spent on pampering. If, like some of Dudson's clients, money is tight, it's spending that isn't essential.
Then there are fines, fines, fines. Susanna Stuart, financial adviser from Stuart+Carlyon, says to sort your taxes before you pay penalty interest. Likewise any fine, be it DVD store penalties or parking fines, is just throwing money down the drain.
Another fine that can be avoided is bank fees. "If you're internet-savvy," says Wilce, "there is definitely no need to pay bank fees in this day and age, which can be between $5 and $15 a month. A free online checking account is a must."