How do you save your garden when you are going away for the holidays? Justin Newcombe has a few tips.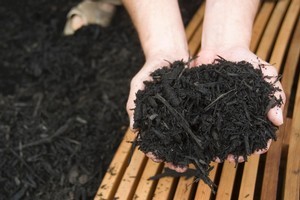 I've spent the past few months actively encouraging you to establish a vegetable garden. But right now, I suspect you're wondering what exactly to do with it as you're about to embark on your summer holiday. All those weekends slaving away in your plot, building up an intimate relationship with the land, lovingly tending those vulnerable seedlings and nursing them through infancy. And now the thought of the whole lot shrivelling up and dying while you go away and enjoy yourself at the beach for two weeks - it's enough to make you cry really isn't it?
Never fear - help is at hand.
Your main consideration at this time of year is of course water and, if you're away until after the New Year, you'll also have to think about harvest.
Keeping up the moisture levels can be addressed in several ways. First off, if you haven't already done so, mulch your vege garden heavily (say 7-10cm deep) with a suitable mulching material such as hay, straw or pea straw; even shredded up newspapers, cardboard, or dried leaves saved from autumn.
Some people use lawn clippings but they can heat up too much and burn your plants. Make sure you've given the garden a good soaking beforehand as you have to have some moisture there to lock in in the first place. The mulch needs to cover all the bare earth in your garden and it needs to be consistently thick. Do be a little cautious around seedlings and smaller plants - you don't want to smother them with too much love.
Smaller plants or seedlings will also benefit from some shade cloth being draped over them. Position the shade cloth over some strategically placed sticks so that it easily clears the plants - and their growth - underneath. Don't forget to soak potted plants as well. If you're away only for a week, put them in a bucket of water and allow the water to soak right through, then remove and mulch. Repeat this thorough soaking when you return home.
If you're into gadgets and tinkering with small plastic devices then you could consider irrigation - with a timer (there's an idea for a Christmas present for the gadget-freak in your life!). In this instance it is best to talk to the experts at Bunnings as there are a range of specialised applications for different situations.
The second dilemma in the vege plot is what to do with all that stuff that ripens when you're not there to eat it - gutting really isn't it? There's not a lot you can do to stop nature in its tracks in this instance. I have heard of people picking off the flowers on things like tomatoes and beans but that just seems wrong.
What you need here is a friendly neighbour, that elusive character that you've been on cursory nod and wave terms for the past five years.
Tying a human being into the situation is a win-win situation (in theory anyhow). This time-honoured (but now endangered) arrangement allows them the benefit of your produce in exchange for a few minutes of their time watering your garden and communing with nature.
It also has the added benefit of strengthening those neighbourly relations, and of course it is the season of goodwill.
Nothing says Merry Christmas more than doing someone a favour.