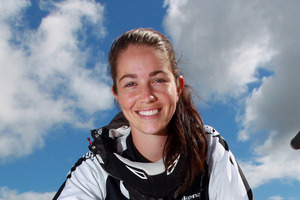 New Zealand BMX riders Marc Willers and Sarah Walker have qualified for the elimination round of the UCI supercross world cup in Norway today.
Walker, in her first competition from a shoulder injury, was safely through as eighth fastest in the time trials and then seventh in the superfinal time trial.
She clocked a solid 37.418 at the new circuit in Randaberg, with Australian Caroline Buchanan the fastest in 36.761.
It proved tougher for the BikeNZ men, with Willers crashing during practice. Nursing some minor injuries, Willers decided to ease his way through qualifying but will be fully recovered for racing tomorrow.
It was not such good news for Tauranga's Kurt Pickard, who is chasing the second qualifying spot for New Zealand for the London Olympics. He crashed heavily with some injuries to his wrist and ankle.
"We don't know the full extent of the injuries but, hopefully, it is not too serious,'' said BikeNZ assistant coach Ryan Hollows. "Kurt will fly home tomorrow where he will get an MRI to ascertain the full extent of the injuries.''
Pickard had his young career thwarted by injury after a crash racing in Europe two years ago and was back to top form, making it through to the quarter-finals in the opening supercross round in California last month.
Results, qualifying, UCI MBX supercross, Norway:
Men: Connor Fields (USA) 32.249, 1; Andre Aguiluz (NOR) 32.538, 2; Tory Nyhaug (CAN) 32.607, 3. Also: Marc Willers (NZL) 34.018, 61 (qualified); Kurt James 34.446, 81 (did not qualify). Kurt Pickard (NZL) DNS.
Women qualifying: Laetitia LeCorguille (FRA)36.906, 1; Caroline Buchanan (AUS) 37.106, 2; Jana Horokova (CZE) 37.441, 3. Also: Sarah Walker (NZL) 37.693, 8.
Superfinal time trial: Buchanan 36.761, 1; LeCorguille 36.812, 2; Brooke Crain (USA) 37.136, 3. Also: Walker 37.418, 7.
- APNZ