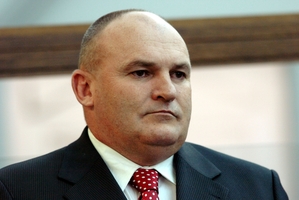 Herald inquiry: Missing woman spoke of sex favours for Brad Shipton, former prison officer tells police

Detectives reinvestigating the disappearance of Luana Deborah Laverne Williams 27 years ago have interviewed a former prison officer who claims Williams told her she was a police informant and gave sexual favours to disgraced former detective Brad Shipton.
Shipton and a second detective - who Williams allegedly claimed also had sex with her - later headed the investigation into her disappearance.
Janey Bowen, a prison officer for 25 years and the widow of a policeman, made the claims in a 2011 affidavit she gave to documentary maker Bryan Bruce and has since given further details to police.
Shipton denies ever having met Williams.
Bowen claims Williams said she knew Shipton, who was a detective sergeant when he was sentenced in 2005 to eight-and-a-half years' jail for a 1989 gang rape at Mt Maunganui.
He was found not guilty of raping Louise Nicholas in Rotorua in 1985 and 1986, and not guilty of kidnapping and indecently assaulting a 16-year-old girl in Rotorua in the 1980s.
He was granted parole in November 2008 after serving a third of the sentence.
Williams, 26, was last seen at her Tauranga home on June 5, 1986. Her boyfriend, Stephen Prole, who had been with another woman near their home, reported her missing the next day. Williams had a history of drugs and prostitution and had been in Arohata Prison in Wellington on drug charges.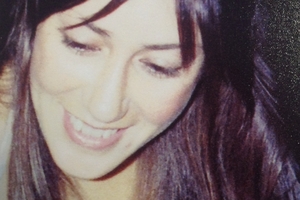 Bowen claimed Williams had suggested that crimes "such as drug dealing were minimised by certain police in Tauranga in return for sexual favours".
Bowen approached Bruce after an episode of The Investigator about the case. Bruce handed her affidavit to police and Detective Inspector Mark Loper interviewed Bowen last year.
The Herald understands that she gave further details, including that one of five telephone numbers Williams put forward for authorisation was checked by Wellington police and found to be a private police number.
Bowen claims Williams said the number was Shipton's.
Shipton was interviewed by police last year as part of an "expanded" inquiry ordered by Police Commissioner Peter Marshall after complaints to the Independent Police Complaints Authority by Williams' family and Bruce.
The other officer Bowen says Williams named was Detective Inspector Phil Seaman. Seaman and Shipton took over the inquiry into Williams' disappearance. Police initially treated it as a missing persons inquiry, but upgraded it to a murder inquiry in 1994.
Seaman concluded Williams had committed suicide. He committed suicide in 2009 after becoming ill.
The police this week announced a $50,000 reward for information in the cold case, citing information new to police that had "taken the investigation in a different direction".
Police declined to say whether Shipton's role in the case was part of the inquiry. "We have a number of persons of interest," Detective Inspector Mark Loper told the Herald. "I will not be drawn into comment about individuals."
"Inquiries at the prison have formed part of the ongoing investigation."
The Herald understands that past attempts by prison staff to find Williams' Arohata phone, visitor and bank records were unsuccessful.
The police file of the drug investigation which resulted in Williams being jailed, was destroyed. Police have told Bruce that this was likely in 1988 or 1989 while the inquiry into her disappearance was continuing but that no record has been found to indicate who destroyed the file and why. It was noted, however, that some files could be destroyed, under police guidelines of the time, five years after the matter was filed.
Shipton's lawyer, Bill Nabney, did not respond in time for this article, but in August, Shipton emphatically denied knowing Williams before or during her time in prison and said the first time he became aware of her was when he was asked to investigate her disappearance.