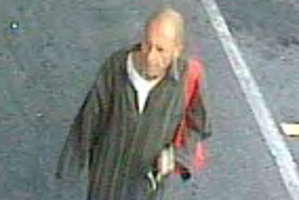 The 59-year-old man arrested in connection with a serious assault on an elderly couple in Christchurch last Friday will appear in court tomorrow.
Douglas James Archer has been charged with two counts of wounding with intent to cause grievous bodily harm and one count of aggravated robbery after a 72-year-old man and 80-year-old woman were brutally attacked in their St Martins home.
Both were taken to Christchurch Hospital with serious injuries.
Police were looking for Archer - understood to be a relative - in connection with the assault.
Archer, who police said had shaved his head to avoid detection, was found by a uniformed patrol in Linwood Park about noon today.
He reportedly injured himself with a knife in the course of the arrest.
Ambulance services attended and the man was taken to Christchurch Hospital with superficial injuries.
Detective Senior Sergeant Darryl Sweeney confirmed Archer had been charged in relation to the assault and will appear at Christchurch District Court tomorrow morning.
Archer is expected to be transferred from Christchurch Hospital to the police custodial unit this evening.
Meanwhile, police are yet to recover the car that Archer was believed to have been using and are appealing for information or sightings of the vehicle, a white 1996 Honda Accord LXI sedan, registration number UJ7255.
Anyone with information is asked to contact police on 03 3637400 or to provide information anonymously with Crimestoppers on 0800 555 111.
- APNZ