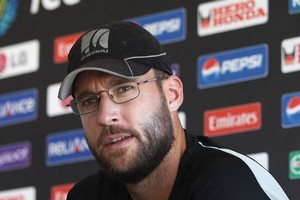 The Black Caps management will give Daniel Vettori and Kyle Mills as much time as possible to overcome their injuries.
Both players are in doubt for Friday's cricket World Cup match against Sri Lanka in Mumbai.
Vettori's knee injury is making slow progress, with his general movement improving, while Mills is still resting his quad strain.
While both may be passed fit to face Sri Lanka, they're unlikely to play a major part in the build-up.
- NEWSTALK ZB