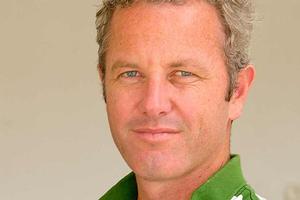 This month's Twenty20 World Cup is the best chance the Black Caps have of winning a major tournament for some time. And it's about time.
Our cricketers have not won a world event since the 2000 Champions Trophy in Kenya.
Over that time the nucleus of the team has changed. Experience was replaced by youth but now those players are in their prime and it's time they achieved something of consequence for New Zealand.
The team that won the Champions Trophy a decade ago was: Spearman, Astle, Fleming, Twose, Cairns, McMillan, Harris, Parore, Styris, O'Connor and Allott.
They had world-class players in Cairns and Astle, quality leadership in Fleming and experienced stalwarts in Twose, McMillan, Harris and Parore.
It was a team with batting depth and adequate bowling. Most importantly, however, it had a hard-nosed attitude.
The team that should take the field in the Caribbean this month should read: Ryder, McCullum, Guptill, Taylor, Styris, Oram, Hopkins, Vettori, Mills, Southee and Bond.
It has three world-class performers in McCullum, Taylor and Bond. Vettori is no Fleming yet but could be. And Styris, Oram and Mills are experienced stalwarts.
They have just as much if not more batting depth than the 2000 side and I'd say the present team are a better bowling unit.
So do they have the hard-nosed attitude to win?
Astle was a match winner and Cairns won the day in 2000 with a hundred in the final.
McCullum can do everything Astle could but it is time he did it as often.
Taylor is as destructive as Cairns but is he a big-game player? Cairns was.
Bond, I believe, lifts for the big occasion but, sadly, doesn't have too many of those left in him.
I like seeing Styris in the mix again. He was there in 2000 and knows the feeling. He is as driven a character as you would ever meet.
There will come a tricky do-or-die moment in the tournament and if it arrives in the middle to later stages of an innings, he is one bloke I'd like to have out there.
You simply cannot question Mills' credentials in the shorter forms of the game and he provides a great foil for Bond.
There is scope to use Southee solely as a death bowler, which he is proving adept at. If the wickets are slow and favour more spin, they've also got the option of Nathan McCullum.
So the ingredients are all there. But just like a pavlova, you can have all the ingredients and mix them all together but still it's not guaranteed to rise.