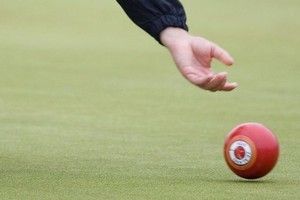 Photo / Herald on Sunday
The bias of Commonwealth Games history looks ominous for New Zealand's lawn bowlers.
An esteemed medal record is at stake and only the Black Jacks' singles contenders Ali Forsyth and Val Smith can keep it intact over the next three days.
If New Zealand fails to appear on the dais it will be for just the second time since the Games began in 1930. The only other time was at London in 1934. Bowls was not contested at Kingston in 1966.
Gold medals have been sparse over the past 20 years too. The last New Zealanders to claim them were the women's pair of Sharon Sims and Jo Edwards at Manchester in 2002. Katie Portas topped the podium in the visually impaired section at Victoria in 1994. Judy Howat and Marie Watson claimed the pairs title in 1990.
It is an issue Sparc will address later in the year.
Lawn bowls got an investment of just under $750,000 for 2009-10. The high performance department got $350,000 of contestable funding based on a plan they would win three medals in Delhi.
The Games are classed as the sport's pinnacle event this year.
On top of that were performance enhancement grants (PEGs) for individual athletes as a result of their 2008 world championships success in Christchurch, where they hauled four gold and two bronze medals.
Evidence suggests the talent is still in the sport but some momentum and goodwill was wrenched away with the verdict that a Gary Lawson-led four deliberately lost an end against Thailand during the Asia-Pacific tournament in Malaysia last August.
The fines - and consequent ban for Lawson - resulted in some well-publicised in-fighting. It painted the sport as fragmented.
The New Zealand team coach Dave Edwards says he is hugely disappointed with the Delhi result.
"I'm ... mystified as to why we have played so badly. We had a good plan, based on our success at the world championships and I thought we'd executed it well up to this point.
"There are no excuses. We are not blaming the greens, the heat or the different personnel. We just haven't performed and it is frustrating."
All but two of the team even came to the Commonwealth test event in Delhi - where they picked up medals - and practised in climates such as Fiji and Malaysia in the build-up to adjust better to the conditions.
The best hope so far has been the women's pair who have been the only team to make it to post-section play.
But skip Jan Khan and lead Manu Timoti joined both triples and the men's pair in being ousted. They bowed out in their quarter-final against Wales, heavily defeated over two sets of nine ends - 12-4, 12-2.
Forsyth remains the best hope for a medal. As of last night he had won his three matches to top his section but has five more to play in the next two days.
Val Smith, the 2008 world champion, remains an unlikely contender. She was second to last in a section of 11 players with one win from four matches.