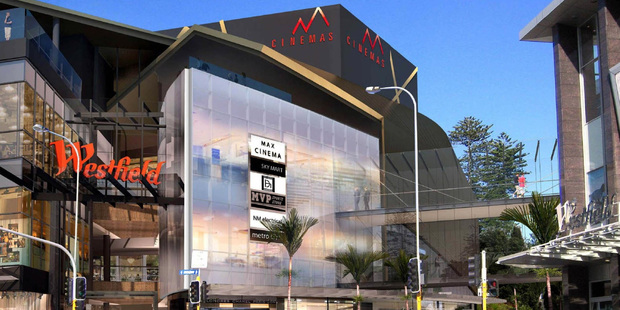 Newmarket will get 95 new shops when Westfield NZ develops a mega-mall alongside its existing 277 mall.
Justin Lynch, Westfield director for New Zealand, yesterday described the plans as spectacular and showed the first images to the Property Council's retail conference in Auckland.
The new development will be across Mortimer Pass from the existing 277, redeveloping the former Levene Extreme site which is now home to a Farmers department store and carparking.
Both buildings will front Broadway and a multiplex cinema will be built as part of the expanded mall's entertainment offering. A two-level pedestrian air bridge will span Mortimer Pass, allowing shoppers access from the existing building to the new one.
Mr Lynch said the centre would have 95 new shops, a 9500sq m Farmers store, three large-format high-volume stores, a 2100sq m gymnasium, 1400 extra car parks and a pedestrian bridge.
Mr Lynch said the proceeds from recent sales would be reinvested in Newmarket. Westfield sold three Auckland malls at Downtown, Takapuna and Pakuranga last year and has been planning to expand its Newmarket mall for some years.
A start date for building has not yet been announced.