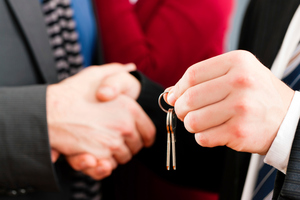 The Government plans to tax lease inducements, which are cash payments from landlords to prospective tenants to sign a commercial lease.
Such payments are "typically" tax deductible to the landlords paying them but tax-free to the tenants receiving them, it says.
That creates an incentive for the parties to sign a lease agreement which results in a tax advantage benefiting one of the parties or both, at the expense of the Government's revenue.
Tax audits are turning up more of these payments, Inland Revenue says.
Other forms of inducement such as reduced rents or rental holidays do not pose the same risk to revenue because the tax treatment is symmetrical - reducing the tenant's deductible expenses but also the landlord's taxable income.
Tax practitioners argue, however, that to say lease inducement payments are "typically" deductible to the landlord acknowledges that they are not necessarily deductible.
Mike Shaw of Olivershaw said if the owner of a portfolio of commercial properties regularly made such payments in the course of managing it they would be deductible.
"But let's say, to take a real example, you have one building and one tenant and you pay the equivalent of two years' rent in cash to secure a long-term lease agreement. I would doubt that would be a deductible item to the landlord: it's one-off, it's major and it's to get a real asset, the long-term rental stream."
If the Government is going to legislate to make such such payments taxable to the recipient, it should also legislate to ensure they are deductible to the landlord making the payment, Shaw says.
Practitioners also point out the asymmetry when a tenant pays to terminate a lease early, but in that case it advantages revenue. Such "break fees" are not deductible by the tenant, but are taxable income to the landlord.
Chapman Tripp's Casey Plunket objects to the Government's intention of legislating to make the changes retrospective, with effect from last Thursday when they were announced by Revenue Minister Peter Dunne.
The capital nature of lease inducement payments has been settled law since the late 1990s. The Government is free to override that through legislation, but Plunket contends giving effect to an unheralded law change from the date of the announcement is terrible process and constitutionally odious.
"Changes to legislation only have effect when Parliament passes an amendment. Until then, taxpayers are entitled to rely on the law as it's written in the books."