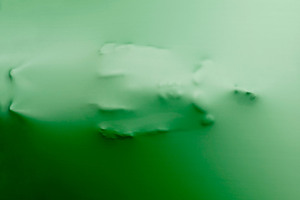 A liquid body armour is being developed by BAE Systems (a global defence company) that hardens on impact. The liquid is made up of "freely suspended" particles that "lock" together when disturbed. The benefits include its lightness, flexibility and a reduced injury risk compared to alternatives such as Kevlar.
Self-sculpting smart sand
Researchers at the Distributed Robotics Laboratory of MIT are developing robotic cubes that will work like smart self-sculpting sand. In one experiment, one-centimetre-squared cubes contained a microprocessor cabable of storing 32 kilobytes with tiny magnets on the edges that could enable the formation of complex 3D shapes.
Via BBC.
Make your own robot
Another MIT initiative may allow people with no specialised training to become robotics engineers thanks to the ubiquitous technology of 3D printing. If a bespoke robot is required, any individual could download a blueprint, tweak it to suit their need and print a rudimentary robot that will be fully functional within 24 hours.