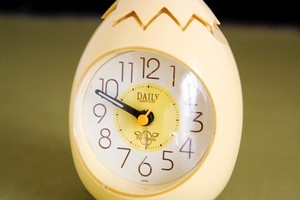 Are you the sort of person who pushes the snooze button half a dozen times? What if your alarm clock threw a ball out into your bedroom somewhere and would not cease ringing until you found and replaced the ball? It might lead to a few bruised shins as you stumble around half asleep, but at least you'll arrive at work on time!
Valentine's Day is still a while away, but this lamp could be the perfect gift for any long-distance, web-savvy couple. The lamp is made up of two parts, connected via wi-fi, that glow to show your other half is thinking of you.
Need an emergency escape from an awkward situation?
Rescu.me is an American service to which you can send a discreet text to trigger a ready-made excuse.
When honesty is not the most appealing policy, fake phone calls (or texts) are the next best thing.
And if uncertainty has put you off buying clothes via the internet, why not load all your physical specifications onto a digital robot that will allow you to "try" before you buy?