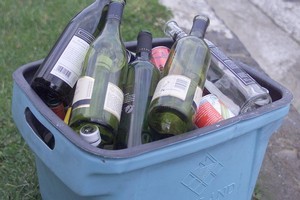 I'll go out on a limb and assume you're sitting down as you read this sentence. But if you want to do right by your health and productivity, might I suggest you go for a stroll and come back to finish reading? Or how about pitching to your boss the idea of converting your workspace to a standing desk?
Doing your bit to reduce your dependence on oil will do more than keep your conscience clear, it could also help you survive the peak-oil crisis that more than just conspiracy theorists are concerned about!
Even though summer is still around the corner, it might be worth looking into alternative ways to keeping your house cool without resorting to energy draining air-conditioners. Why not grow your own green curtain to shade and possibly feed you?
Changespotting is about more than just celebrating newfangled technologies; for instance, we've tracked down recipes for six natural cleaners that are health, wallet and earth-friendly.
An additional benefit of using home-made cleaning products is less packaging being thrown away, but at least you're recycling at the moment... right? Whatever your answer is, the recycling bins of the future will know the truth, thanks to their inbuilt lasers. Plus, they'll smack you with a fine if you're shirking your duties.