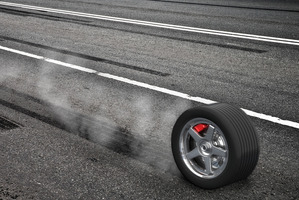 Ralf tells us he is a regular reader of Driven and eagerly looks forward to sitting down on Saturday mornings with his coffee and catching up on all things motoring.
He admits he gets a little confused with all the motoring jargon and asks for a brief layman's description and the benefits of some of the latest on-board technology, especially safety gear.
"I'm heading into retirement and plan to buy a new vehicle and want to ask the sales staff all the right questions. Or, more importantly, make sure I'm getting the right answers," says Ralf.
Fair enough Ralf, only too happy to provide an explanation of some of the on-board technology on the modern fleet.
Anti-Locking Braking System (ABS): When the road wheels lock under extreme braking pressure, vehicle control and steering is lost.
ABS can sense a brake lock-up condition and prevent the wheels from locking (deactivates under a certain road speed) therefore maintaining traction with the road which allows the driver to retain steering control. Drivers may feel a pulse from the brake pedal when ABS is activated.
Electronic Brake Force Distribution (EBD): Automatically varies the amount of force being applied to the road wheels. Typically, the front end of a motor vehicle carries the most weight so braking force needs to be adjusted and distributed taking into account varying load conditions, decelerating and cornering to help avoid the vehicle skidding out of control. It works in conjunction with ABS.
Older vehicles have a pre-set manual proportioning valve to help control front-to-rear brake pressure.
Electronic Stability Programme (ESP, VSA, VDC, ESC, DSC): Detects loss of steering control such as over-steer or under-steer. Automatically applies individual braking to each road wheel to help bring the vehicle back under control. Some systems also reduce engine power and assist with the correct steering direction.
Supplemental Restraint System (SRS): Used in partnership with seatbelts. When the SRS system detects occupant safety is at risk during a collision, sensors deploy multiple airbags automatically to help protect occupants from frontal, pelvic, side and head impact injury.
Automatic Emergency Locking Retractors (AELR): Fitted to rear seatbelts. When fully extended and released slowly they ratchet back into position and lock to secure child safety seats. Many owners are unaware of this feature.
Active Cruise Control (ACC): Maintains a set speed like a conventional cruise control system with the added benefit of being able keep a pre-determined distance from the vehicle in the same lane ahead.
When sensors detect the vehicle is approaching another ahead, the system automatically eases off the throttle or applies the brakes to maintain a constant and safe gap. This distance can be pre-set and adjusted.
High Intensity Discharge Headlights (HID): Produce light by way of an electric arc between electrodes housed within a tube. The tube contains a gas which facilitates the arcs initial strike.
HID lights are brighter, more energy-efficient and last longer than conventional incandescent lights. Allow drivers to detect road hazards at greater distances so are therefore deemed to improve driver safety.
Questions?
Do you have a car buying question that you need answered? Drop us a line at driven@apn.co.nz and our resident expert, Jack, will tell you everything you need to know.