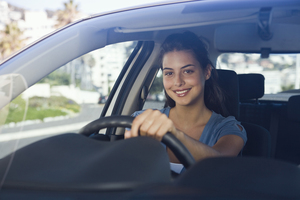 Wellingtonians are the least likely to be pinged for vehicles without a warrant of fitness or registration, police say.
Just over 5600 Wellington drivers received tickets for driving a vehicle without a warrant of fitness, and 4905 were caught on the road without current registration, between July last year and May 22.
The figures, obtained by the Herald on Sunday under the Official Information Act, show a paltry 2 per cent of the 276,413 licensed vehicles in the region were found to be on the road without a warrant of fitness. The figures excluded mopeds, trucks and buses as they either do not need a warrant or require a different certificate showing they are safe to be on the road.
The percentage was even lower, 1.7 per cent, for Wellington vehicles found to be unregistered.
The good behaviour in the capital was nothing new. They also scored lowest across the country over both categories in 2010 and last year.
Northlanders were most likely to get in trouble for vehicles that shouldn't be on the road.
About 7 per cent of the region's 105,290 licensed vehicles were pulled up for being unregistered and unwarranted in the past two years.
Acting national manager for road policing, Inspector Peter McKennie, said it was likely Wellingtonians were more compliant because they were in the city and found it easier to keep on top of the half-yearly or yearly requirement to renew warrant of fitness certificates.
The figures showed Aucklanders received fewer tickets than those in country communities. "In some rural areas there are issues around warrant of fitness compliance, often because they don't have a garage nearby and they run the risk with farm vehicles."
Police had a standard approach to non-compliance. "People certainly shouldn't take anything out of these figures - they've got just as much chance of getting caught in Wellington."
He urged those breaking the law to realise that a fine was the least of their worries. "People can see if their tyres are getting smooth, but they might not know that perhaps an arm has come off their steering or the suspension is shoddy until they go to brake in an emergency and something goes wrong. You're carrying your families around in your car, how many risks do you want to take?"