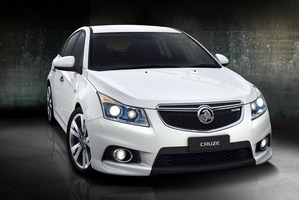 Holden New Zealand says no decision has been made whether to recall any of its Cruze small cars after almost half a million were recalled in the United States because of a potential fire risk.
About 475,000 of the cars are being recalled in North America after about 35 fires were reported there.
Close to 10,000 of the cars could also be recalled in Australia, where the company is also yet to make a decision.
The fires have been linked to an under-tray that can collect oil, creating a fire risk for the nearby exhaust.
Holden New Zealand said there had been no reports of any problems here so far.
"We are aware of the ongoing investigation in North America but we're not aware of any cases in New Zealand or Australia," said a Holden New Zealand spokeswoman.
"We're currently assessing if the condition is affecting the Holden Cruzes here, and if so, we will contact customers directly with any information."
The spokeswoman said while there was no recall here at present, the company would investigate any risks.
She did not know how many cars in New Zealand might be affected.
If a recall is issued in Australia and New Zealand, it will be the third for Cruze in three years.
In May 2011 it was called back for a potential seat belt malfunction and in March 2010 a recall notice was issued because of a fuel feed hose fire risk.
Holden New Zealand said most of those problems had been dealt with.
- APNZ