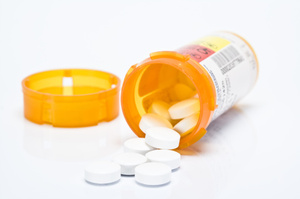 A lung cancer drug which can replace chemotherapy treatments has been added to the Government's list of funded medications.
Pharmac announced today that lung cancer drug Tarceva, which can be used to treat aggressive cases of the disease, had been approved for funding from the beginning of the year.
Tarceva is part of a large group of targeted cancer medicines - tyrosine kinase inhibitors (TKI) - which offer sufferers an effective, less toxic and more convenient treatment option to chemotherapy, the agency said.
People with lung cancer who also had a particular genetic sequence responded very well to treatment with the drugs.
Pharmac deputy medical director Dilky Rasiah said treatment with TKIs could make a big difference for lung cancer sufferers.
"Usually when a new cancer drug or class of drugs becomes available, a three or four month improvement is considered a good advance."
Data for TKIs showed the amount of disease-free survival time for sufferers - which is the main marker used to measure cancer treatment benefits - was nine to 12 months," Dr Rasiah said.
Many of the nasty side-effects associated with traditional platinum-based chemotherapy were also not a problem for people who were treated with TKIs.
"The other benefit is convenience for patients. The TKIs are oral tablets that patients can collect from their pharmacy and take at home. By comparison, people had to make several journeys to a cancer treatment centre to receive an infusion of traditional chemotherapy," she said.
- APNZ