Topshop has closed its doors days early after selling out of stock. At the Queen St store, all that remained were signs on the doors advising would-be shoppers of the closure, a graffitied board over a side window and a ladder on an empty floor.
"That was so short-lived," a passer-by was heard muttering to his girlfriend.
Both the Auckland store and the Wellington store in Lambton Quay closed for good on Wednesday, just a day after the intended closure was announced, having seen record crowds queuing out the doors for bargains.
"It was a very attractive sale," admitted Conor McElhinney of receivers McGrathNicol.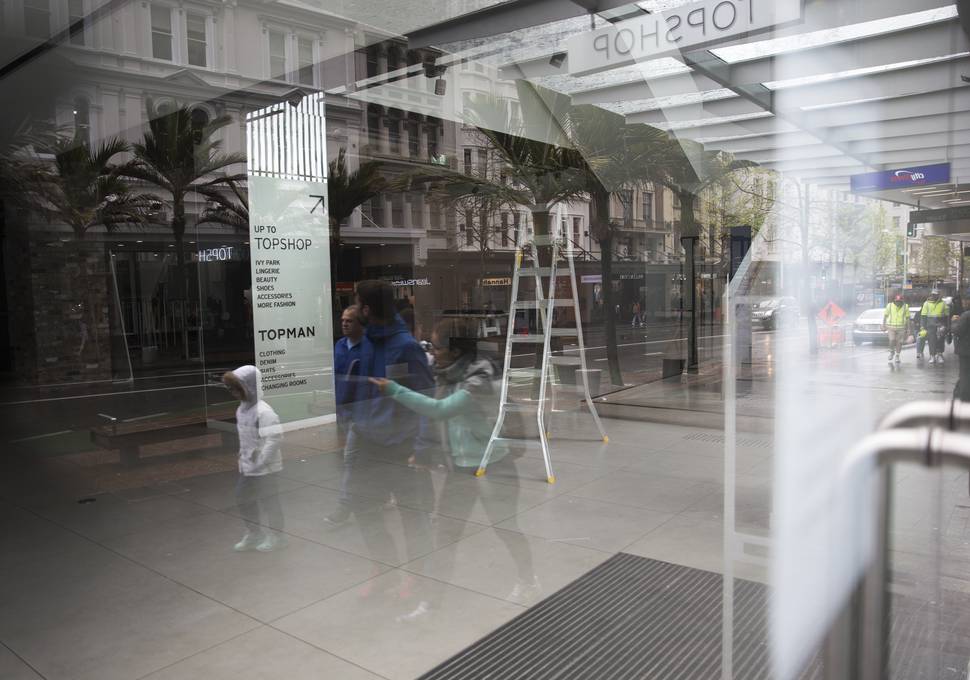 They had initially believed the stores could keep trading until today, but the hordes of bargain-hunters had cleaned out all the stock by Wednesday night.
The same could not be said of previous months. Top Retail, which operates New Zealand's two Topshop and Topman branded stores, was tipped into receivership on September 7 owing to mounting losses.
The Queen St store opened to much fanfare in March 2015, while the Wellington store opened less than a year ago, in November 2016.
While many Queen St shoppers peered curiously at the signs, most acknowledged they'd never set foot inside.
Kevin On and his girlfriend Mouy Eng estimated they'd been in around three times, but had never bought anything.
"It was too expensive," On said.
Shanghai tourist Lili Xue said her daughter always used to buy clothes from Topshop, and was surprised to see the Auckland store closed.
"It's a pity. Young women love it," she said.
She added without prompting: "But it is very expensive."
The international high street regular Topshop is shutting down after failing to find a saviour
As he halted in shock at the sight of the closed doors, Andy Martin had another theory.
"All I can say is, maybe they didn't do their market research," he said.
He was a regular shopper at Topman, but speaking from 40-plus years' retail experience, he believed it had failed to find something that defined it against the competition.
The Queen St store would have done better at half the size, he added.
"New Zealand is a very niche market. I've seen it happen so many times over the years - something opens with the best of intentions, but closes within two years because they haven't done their research."
The future of the department store chain's two NZ stores is in limbo