Aucklander Rachel Ji, 17, has created an online clothing business aimed at empowering youth. The Year 13 Epsom Girls Grammar School student opens up about starting YouthXco and explains how she sees age as a positive influncer.
A brief description of the business
YouthXco sells a wide range of apparel including t-shirts, sweatshirts, hoodies, caps and accessories which is aimed at the younger generation.
The business has been running since July last year and gains customers through traffic off of the social media accounts I have grown. With social media, we like to promote cool and fun content that might brighten up someone's day.
What inspired you to create a online retail business?
I've always been entrepreneurial-minded, I've done some small ventures on the side such selling items on Facebook and Trade Me which were imported from overseas, and then when I was 15 I tried doing online reputation management.
That kind of failed because of my age, and so I ventured online into internet-marketing.
With YouthXco I leveraged my social media knowledge to start it.
How big is your team and how long have you been operating?
Just me, I work on the business for one to two hours after school and on the weekends, from my bedroom. It has been running for seven months, but I had been planning and designing everything since April.
How many businesses have you had until now?
I have two businesses that are currently running - YouthXco and consultancy business Thrivo, which I recently founded. Prior to that I had Top Reputation.
What is the most challenging thing about running YouthXco?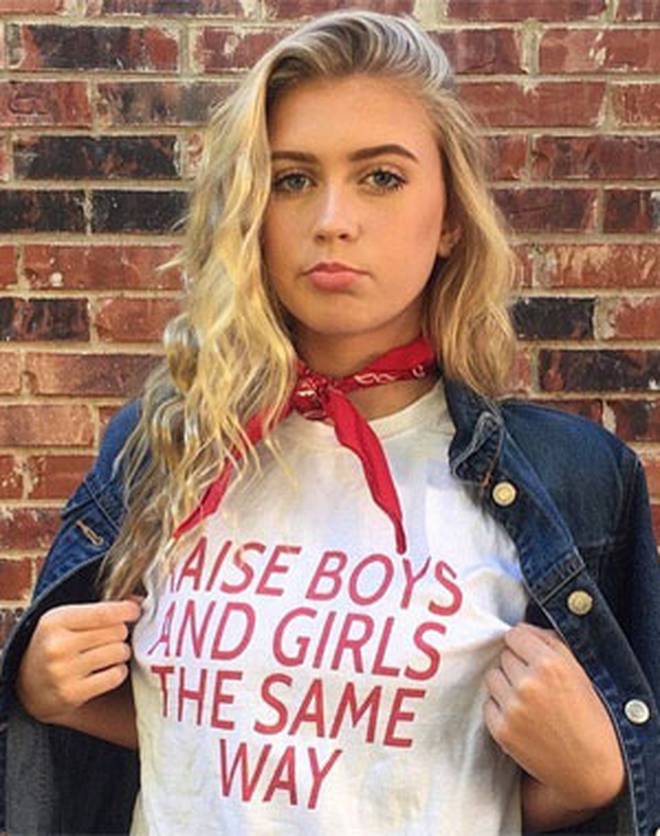 I think just the fact that I've had to learn everything myself, through trial and error. I don't have any mentors and I don't really have anyone I ask for help.
Mentoring is a two-way street; they offer you mentorship and so you have to offer them something as well for a mutually beneficial relationship.
Have you faced any challenges in regards to your age?
Yes. I think age always plays a part in the business world, especially when you are young, and being taken seriously.
My first business failed largely due to my age; in terms of being too young to signs contracts and legal documents. However with YouthXco, it's all online so I don't really use my name out there to advertise it much. For example, I never ever post about the business on my personal Facebook page.
I did a speech at New Zealand's Entrepreneur Festival which was focused on whether youth was an advantage or disadvantage in business. I think it is an advantage. There are definitely disadvantages such as not being taken seriously, lack of money and knowledge you may have, but I actually see it as an advantage overall because you can take the risks now and fail, rather than later.
In terms turnover, how is Youthxco scaling?
With just pure revenue I'm doing four figures per month and I'm aiming for five figures within the first year. Profit-wise, I don't take any money out of the business, everything earned is reinvested into advertising and testing out new things.
I would like to do a tech start-up and exit it for a few hundred million and then invest in other companies.

SHARE THIS QUOTE:
Starting out young, you don't really know what works, so I use that money to reinvest. Sometimes you lose it all, sometimes it might give you a huge RIA.
You design your apparel on Photoshop, where are garments manufactured?
I have a supplier in US who fulfils the orders for me. My expenses are high from this, but it means I don't carry any inventory. Another reason I have someone in the States is because most of my orders and customers are from US, and to ship from New Zealand to the US is really expensive - it's more worthwhile to pay extra for someone to fulfil the orders.
What is the best thing about running your own business?
I think it's the opportunities, and it has opened up my eyes as to what someone can accomplish if they reach out and go for it. I've realised that people are capable of doing great things if they just go out and get it.
What are your long term plans for YouthXco?
I think I will keep the business running as a side hussle and see if I can scale it more to become more profitable. The business doesn't really take too much time to maintain, so I can focus on other things such as study and my other business.
I want to finish university and then move to San Francisco. Ideally, I would like to do a tech start-up and exit it for a few hundred million and then invest in other companies.
What advice would you give to offers thinking of starting a business?
Teenagers are often seen as lazy and that they can't accomplish much, but I think you can really do anything you set your mind to.
There will be obstacles in your path but it's important to overcome them.
When you are young and in business it is very much dependent on results. People want to see results, they shouldn't care if you're one or 100 - if you can give them results for their business then they'll be happy.