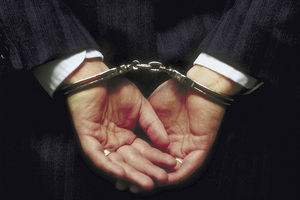 An Auckland stockbroker who admitted fraud has today been sentenced to six years in prison while his co-offender - already in jail for fraud - had his sentence extended.
Gregory Arnott pleaded guilty to five charges of theft by a person in a special relationship and another five charges of false statement by a promoter.
Arnott, 51, was an options-trader and through his companies - such as Derivatek New Zealand - traded on behalf of local clients on the Australian Stock Exchange.
The stockbroker admitted between April 2008 and May 2012 to using $2.5 million of investors' money for purposes other than options trading.
This included repaying other investors and funding a portion of an advance fee in an attempt to obtain a US$20million loan, the SFO said in June.
"In order to conceal the fraud Mr Arnott issued false statements to his investors which indicated that their investments were generating healthy profits, when in reality all invested funds had been lost by February 2009," the SFO said today.
Arnott today was sentenced in the Auckland District Court to six years in jail.
Arnott's co-offender was a 41-year-old named Mark James Whelan, who pleaded guilty during his trial to three charges of theft by person in a special relationship and seven charges of false statement by promoter.
Whelan incorporated a company called Global Futures in November 2006 and used it to obtain funds from high net worth individuals to be traded through Derivatek. To conceal this activity, Whelan issued false statements to the investor, the SFO said.
Mr Whelan used approximately $1.2 million of investors' funds to pay for a variety of personal expenses and to fund part of the advance fee for the same $US20 million Arnott was eyeing up.
The loan which Arnott and Derivatek attempted to get was from United States based funds provider, Brockstar Group.
Whelan was sentenced in a separate case to four years and four months' jail after he pleaded guilty to 66 charges for fraudulently obtaining loans from Dunedin-based vehicle finance company, Motor Trade Finances. Whelan was a dealer for MTF from 2005 and became a franchisee in January 2008. Today, he today to two years' added to that sentence.