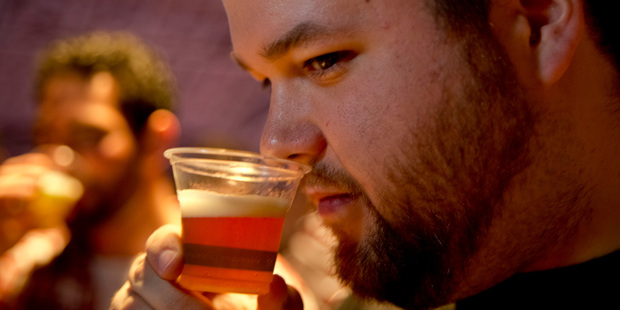 New Zealand could become a "superpower" of the global craft beer market, with demand for Kiwi brews expected to triple over the next decade, partly as a result of increasing Asian demand, according to research by ANZ.
John Bennett, ANZ's general manager of the central region for commercial and agri, said Asia's fast-growing middle classes were beginning to develop a taste for boutique beer.
The potential for New Zealand exporters in countries such as China was huge, he said, but brewers and local hops growers would have to lift production significantly in order to fully grasp the opportunity.
"These consumers are increasingly looking for premium products that are authentic, high-quality and were made by a craftsman, not a factory production line," Bennett said. "The challenge for craft brewers is to grow production quickly and without compromising quality or uniqueness."
New Zealand craft breweries currently exporting to Asian markets include Blenheim-based Moa and the Kapiti Coast's Tuatara.
Most of this country's hops is grown in the Nelson region.
ANZ said craft beer was the fastest-growing segment of the local brewing industry, with output increasing at about 25 per cent a year.
Bennett said the United States -- where demand for craft products had been growing at about 10 per cent annually, while overall beer demand was contracting by 0.3 per cent a year -- and Europe also had a lot of potential for New Zealand exporters.
The number of small breweries in New Zealand (under 40,000l annual production) doubled from 15 to 30 in the four years to the end of 2011, while the total number of breweries went from 48 to 68, according to a survey by the Brewers Guild, an industry group representing craft firms.
Despite the growth, craft beer still only accounts for around 2 per cent of the country's total beer market.
Bennett said the craft beer sector was at a similar stage in its development to the New Zealand wine industry 20 years ago.
ANZ will release its full research on the boutique beer industry at the Beervana craft beer festival in Wellington tomorrow.