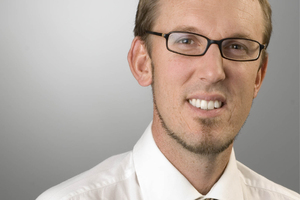 Recent natural disasters, climate-related hazards and human-influenced catastrophes, both in New Zealand and globally, highlight that we are living in a world where the "knowns" and "unknowns" happen more frequently and with more severity.
The UN has reported the global costs of natural disasters since the turn of the century to be US$2.5 trillion.
Despite their impact, there's little evidence to suggest we are better prepared or better able to cope with these events than we were 100 years ago. Add to this our increasingly complex and interconnected cities and systems, coupled with our unwavering demands for uninterrupted infrastructure services and we may have created a perfect storm (excuse the pun); one that is beating a path towards us, with consequences we are only just beginning to understand.
And one thing is certain in the midst of this: getting to grips with these interconnected issues requires new thinking, challenging some of the old ways of doing things, and asking provocative questions of our decision-makers.
With much of our existing infrastructure designed for "yesterday's conditions", how do we build the infrastructure for tomorrow that can deal with this new normal, and the new, new normal after that? Where do we prioritise our efforts? In our built environment? In our communities? Do we mitigate for short term shock events, at the expense of the slow-burning, corrosive changes we are facing as cities, such as sea-level rise, or an ageing population? Can we afford to do both?
Fortunately, the outlook is not entirely gloomy. Many city leaders both locally and internationally are proactively considering these complex issues, and striving to build more resilient and sustainable cities - with New York, Copenhagen and Christchurch each providing useful examples.
Central to any effort towards resilience is the urgent need for integration, which will create the focus required to decide and act. The many levers available to our city planners need to be better understood, and positioned on the same machine, moving in the same direction - to maximise benefit for all. A business-as-usual or silo-style approach won't work.
Designing sustainable and resilient communities requires fresh thinking, and a recognition that eventually, failures will occur. Cities must incorporate "safe-to-fail" solutions, with city operators that have planned for the risks they face, and communities that are aware of and know how to respond to adversity. We need to think about fostering communities that are cohesive and neighbourly, so when the unknown "black swan" event occurs, people can turn to each other for support. Perhaps people need to be accepting that the lights will go out and transportation will grind to a halt during unforeseen events, and that they themselves need to be well prepared.
Our land-use planners and city-shapers must also play a central role in all this. Each land use, policy and infrastructure decision must consider adaptation and resilience attributes, along with the obvious urban design principles, plus the wider impacts on sustainability and ultimately, liveability.
Today's city-shaping investments need to service the 22nd century, and be informed by all the learnings, progress, and mistakes we have made over the last 100 years. A balance needs to be struck to ensure we can respond to whatever comes our way, and bounce "forward" when the next hurdle appears, rather than returning to an old "business as usual" approach.
* James Hughes is principal consultant, Aecom