The silver-pricing method begun during the reign of Queen Victoria ends on Thursday in London as the $5 trillion market shifts to a more transparent process and regulators expand scrutiny of how commodity benchmarks are set.
An electronic, auction-based mechanism will replace a ritualised negotiation among a few traders that's been in place for 117 years. Silver becomes the first of the precious-metals markets to ditch a daily "fixing" procedure where dealers agree to a price over the telephone. Revamps also are planned this year for fixings in gold, platinum and palladium.
Read also: Silver looks like gold as slump defies car-part use
Coeur Mining, the largest US silver producer, says changing an outdated pricing method will enhance confidence in a benchmark used as a reference for trading and valuing holdings. Since the 2008 financial crisis, regulators have uncovered price-rigging in everything from interbank-loan rates to currencies, increasing pressure on tradition-bound commodity markets from gold to oil to expand transparency.
"Everybody these days is worried that if something isn't totally transparent that there's going to be litigation at some stage if somebody's not happy with it," said Steve Garwood, a trader at Baird, a precious-metals dealer in London, who first took part in fixings more than 30 years ago.
Fixing banks
The demise of the silver fix was set in motion after Deutsche Bank said it would no longer participate, as the German company scales back its commodities business. That left only HSBC Holdings and Bank of Nova Scotia to set prices. CME Group and Thomson Reuters will run the new, electronic system that will continue to post the rate at noon every weekday. Silver trades in the over-the-counter and futures market throughout most of the day.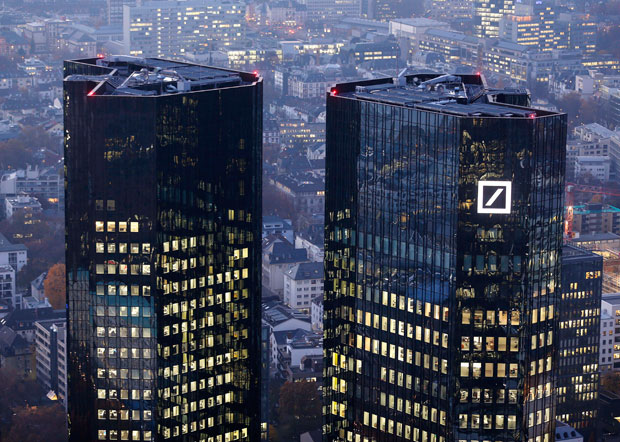 The demise of the silver fix was set in motion after Deutsche Bank said it would no longer participate. Photo / AP
Spokesmen for Frankfurt-based Deutsche Bank, Toronto-based Bank of Nova Scotia and London-based HSBC declined to comment.
The three banks set the price on Wednesday at $19.90 an ounce, up 2.1 per cent for the year, compared with 27 9/16 pennies of old British money in 1897, when fixings started at the London office of Sharps & Wilkins, with former dealers Mocatta & Goldsmid, Pixley & Abell, and Samuel Montagu.
For the first century, those conducting the fixing carried order books to a closed room each weekday at noon, spending about 10 minutes setting a price. The group's appointed chairman, from one of the banks, adjusts prices to balance buying and selling. From 1999, traders were permitted to check with clients by telephone to change orders before the price was fixed. Metal changes hands at the settled price.
Manipulation allegations
While that method provided a crucial benchmark for mining companies, jewellers and investors for more than a century, economists and academics say the process is susceptible to manipulation and lacks sufficient regulation.
The three banks conducting silver fixings were accused by an investor of manipulating the price of the metal and its derivatives, according to a complaint filed on July 25 in Manhattan. Bank of Nova Scotia said at the time it intends to "vigorously defend" itself against the suit, while HSBC and Deutsche Bank declined to comment.
This year, Britain's Financial Conduct Authority visited member banks involved in the gold fixing and fined Barclays Plc in May after a trader sought to influence the gold fix in 2012. There are 27 lawsuits related to the gold fixing in US federal courts that are in a putative class-action case before US District Court Judge Valerie Caproni in New York.
European authorities
European authorities raided oil companies including Royal Dutch Shell, BP, Statoil and the energy news and price publisher, Platts, last year in a probe of potential price manipulation. Shell said in April it would continue cooperating with authorities. BP said it had "full confidence" in its compliance systems. Statoil said it was awaiting results, and Platts said its participation in its oil price assessment processes "remained robust and unchanged."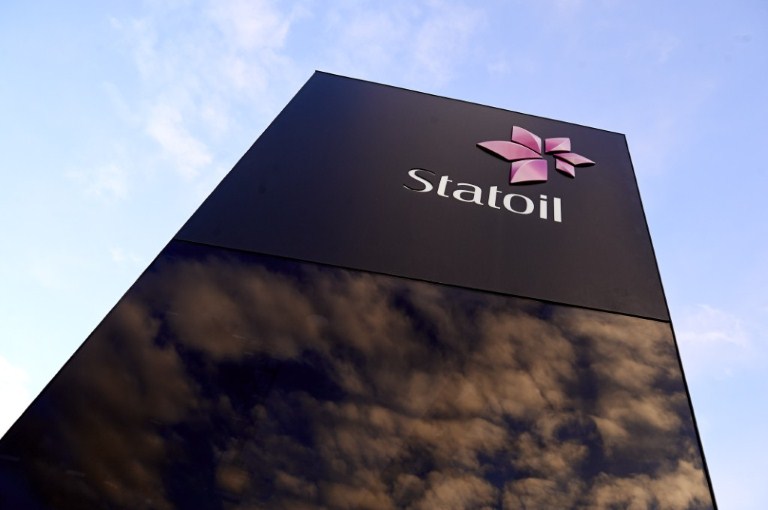 European authorities raided oil companies last year in a price manipulation investigation. Photo / AP
"The move from the fixing to the new London silver price is a good thing because it adds transparency to the price-discovery process," Courtney Lynn, Coeur's treasurer, said by phone on August 11 from Chicago, where the mining company is based. "The old process created too much regulatory, legal and reputational risk."
Under the new system, participants will enter orders electronically to trade at a proposed starting price, according to Chicago-based CME. If there's no match between buy and sell orders, an algorithm picks a new price for a second round of bidding. Each round should last no more than 30 seconds, and those taking part will be able to see volumes of bids and offers, the CME said. Participants also will be able to see total volumes traded at the set price.
Coeur, which sells all its silver through or using the fix, says it expects the switch to an electronic system to be successful. Other than amending agreements to include the new reference method, there won't be any change to business, it said.
"Hopefully our customers won't even notice," said Tony Dobra, a director at Baird in London, who first took part in silver fixings in the 1990s in a room at Mocatta House, a building in Crosby Square that's been demolished.
More people
The switch may open up the process to more people, said Dobra, who started in precious metals at Sharps Pixley in 1980, the year silver set a record that held for three decades.
Prices won't be influenced differently because the new benchmark will be "representing the same thing" and reflect International Organization of Securities Commissions principles, Jonathan Spall, managing director of G Cubed Metals, a consultant, said on August 6. Spall conducted an independent review of proposals for the new silver rate.
The London Bullion Market Association said on July 11 it chose CME and New York-based Thomson Reuters to run the new silver rate over alternatives proposed by the London Metal Exchange, Autilla, ETF Securities, Intercontinental Exchange, Bloomberg and Platts. Bloomberg competes with Thomson Reuters in selling financial and legal information and trading systems.
The switch may be a preview of changes for the larger gold market. About $18 trillion of gold circulated globally last year, more than three times the amount of silver, according to CPM Group, a commodities researcher based in New York.
Gold fixing
The London bullion association is seeking proposals this month for a new administrator for gold fixings, conducted by Societe Generale, Bank of Nova Scotia, HSBC and Barclays twice a day. The LBMA plans to complete the process this year. Deutsche Bank left the ritual, which dates to 1919, in May.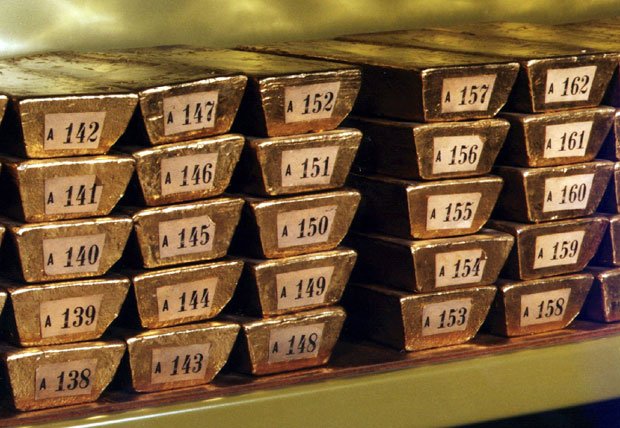 Gold bars. Photo / AP
The company that runs platinum and palladium fixings also is looking for a new administrator and has appointed Spall as an independent chairman for the procedure that's carried out by BASF Metals, Goldman Sachs, HSBC and Standard Bank. Those fixings started in 1989.
Silver meetings didn't have the same allure as gold, where fixings were held in a wood-paneled room at Rothschild's offices in St. Swithin's Lane until the process was switched to a telephone conference call in 2004.
Outside the gold room, bullion artifacts were displayed in a cabinet. Inside, traders kept yearly price predictions on pieces of paper in an old clock case. Rooms used for silver fixings were said to be less attractive.
Price spike
The noon silver fix occurs 15 minutes earlier than when the process was closed until 1999. Then, there would be a last- minute call back to banks' offices for any client updates and to get the latest silver price. The only additional information given was on fluctuations in the dollar-pound exchange rate.
"In 1980, you had the spike in prices" to almost $50, said Garwood, who first started at Sharps Pixley in the early 1970s before moving from the back office to trading later that decade. "There could be quite hefty volumes on occasions. At the end of the day, it came down to finding a price where all orders were matched."
Gone will be the custom of traders halting the process by calling "flag" to amend client orders. The tradition stemmed from when gold dealers who met in the Rothschild room each had small Union Jack flags ready to signal the need to pause.
Coffee and biscuits offered in the meetings were bettered by a glass of sherry after fixings on New Year's Eve, a day more senior dealers often attended the meetings, Garwood said.
"It's another sign of dehumanization of financial markets," said James Moore, an analyst at FastMarkets in London who took part in silver fixings from 1996 to 2001. "It's good to see the fixes have reacted. It clearly shows there is still very much a requirement by the market for a set, globally recognized benchmark. That's important for the markets."
- Bloomberg