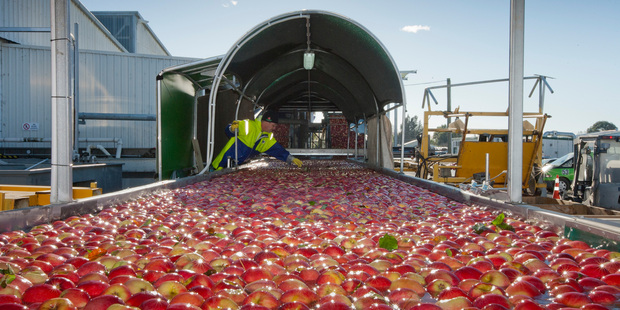 Christchurch agribusiness company Scales said it had registered a prospectus for an initial public offering (IPO) and sharemarket float.
The float is aimed at enabling private equity company Direct Capital to sell down its majority stake and the raising of up to $30 million in fresh capital to repay debt and fund future expansion.
Altogether, the offer is expected to raise between $132 million and $171.5 million, based on the mid-point of an indicative price range of $1.60 to $1.85 per share. The company expects to list on the NZX on July 25.
The offer
• To raise between $132m and $171.5m.
• Priced between $1.60 and $1.85 a share.
• Direct Capital to sell down stake.
• Expects to list July 25.
The offer involves Direct Capital selling down its current 84 per cent shareholding, but together with its co-investors the New Zealand Superannuation Fund and ACC it will retain a cornerstone shareholding of 20 to 30 per cent, the offer documents said.
Based on the indicative price range, the company's market capitalisation will be between $221 million and $251 million, the documents said.
The final offer price is expected to be set on July 4 at the completion of an auction-style book-building process involving New Zealand brokers and institutional investors.
The Scales offer is one of a handful of local share offers that are either in train or in the final planning stages, prompted by the sharemarket's very strong performance over the past two years.
About 60 per cent of Scales' earnings come from the apple industry, 30 per cent from logistics and storage and 10 per cent from ingredients. Scales' horticulture business includes Mr Apple, New Zealand's largest fully integrated grower, packer and marketer of apples.
Scales managing director Andy Borland acknowledged there was competition for the investment dollar from other IPOs but said that the Scales story, and the part that it played in New Zealand's primary sector, would stand up for itself. "We are not too worried about the competition," Borland said. "We are just putting our story forward as an opportunity and we think it's a good one."
Private equity sell-downs typically draw caution from the investment community as they tend to happen at the top, or near the top, of the company's business cycle, but Borland said Scales, which has invested heavily across all three divisions, had growth potential.
The company had redeveloped nearly 267 hectares - nearly a quarter of its orchards - with redder and sweeter varieties suited to Asian and Middle Eastern markets.
Scales expects to pay out 70 per cent of its profits as dividends - equating to a forecast dividend for 2014 of 9.4c to 9.6c, and rising to 10.5c to 10.7c in 2015. Net profit came to $20.4 million in 2013. The offer documents point to a fall in net profit to $15.9 million in 2014 - partly reflecting IPO costs - before rising to $20.8 million in 2015.APNZ