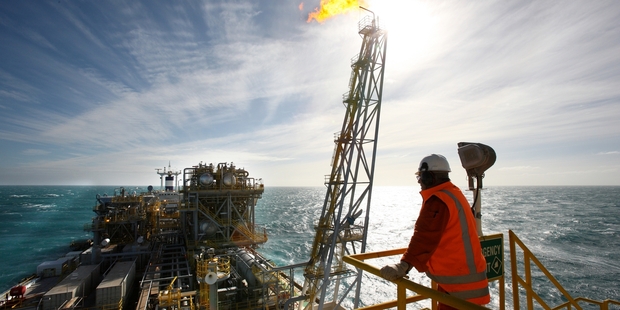 Drilling has resumed off the Taranaki coast after the joint-venture partners in the Oi prospect had to abandon a well that hit trouble amid escalating costs.
Australian oil company AWE, the operator, is now drilling a second well in the prospect near the lucrative Tui field. The joint venture will be linked to the Tui field infrastructure if successful.
Last week the partners announced it was abandoning the Oi-1 well after bore instability and moved a semi-submersible drilling rig 150m away. The company is a joint-venture partner and operator of the project and said it was looking for other opportunities in New Zealand.
The Oi-1 exploration well was drilled to a planned depth of 1507m but installation of a casing was not completed due to bore instability.
Subsequent attempts to sidetrack the well were unsuccessful.
The joint-venture's drilling costs for the Oi programme are now estimated at US$40 million ($46 million) - up from US$27 million. AWE's share of the costs has risen from US$8.4 million to US$12.5 million.
Oi-2 is in water 120m deep and the well will be drilled to a planned total depth of 3881m using the Kan Tan IV.
AWE's managing director Bruce Clement said his company got between 15 per cent and 20 per cent of revenue from New Zealand and was looking to expand here.
The company employs 110 staff and contractors in New Plymouth.
Oi partners
• AWE : 31.25%
• Pan Pacific Petroleum: 50%
• New Zealand Oil & Gas: 18.75%.