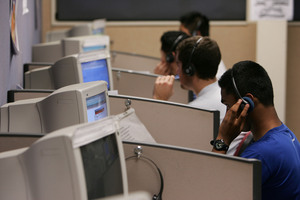 Trial periods for workers of up to 90 days has met with widespread acceptance by employers, with 59 per cent saying they've taken on staff on that basis in the past year, a new Ministry of Business, Innovation and Employment study shows.
Trial periods of up to 90 calendar days were widened to cover all employers in April 2011, having been introduced in early 2009 in initially covering firms with fewer than 20 workers.
The ministry's survey evaluates the short-term impact of the change and also the impact of changes to the Holidays Act to make leave more flexible, unions' access to work places, and changes to streamline dispute resolution.
The survey shows about one third of employers hired people they wouldn't otherwise have taken on because the 90-day trial reduced the risk and provided a 'safety net'.
Some had made it a standard part of their employment contracts. The building industry, wholesale trade, retail and accommodation industries showed the biggest uptake of trial periods, at above 40 per cent, while education and training having the lowest usage at 14 per cent.
The average across all industries was 36 per cent.
When asked why they had adopted trial periods for employees, 52 per cent of employers said it was to check a worker's ability to do a job before making a permanent appointment. Almost 25 per cent said they wanted to check an employee was the right 'fit' with their work place and about 20 per cent did it to manage risk and avoid dismissal issues.
A chart of key characteristics of employees hired using trial periods shows that the biggest group were migrants who had lived in New Zealand for less than five years, with more than 50 per cent having to accept a trial - above the 35.8 per cent average across all groups.
About 40 per cent of Pacific peoples and Asians were hired with a trial period, although this may partially reflect that these groups had a higher-than-average proportion of recent migrants. The study said results for disadvantaged groups and Maori were statistically within the margin of error of the average for all groups.
Of those employers who terminated a worker during or at the end of a trial period, the most common reason given, at about 55 per cent, was for being unreliable or having a bad attitude. That was followed at just over 50 per cent by lack of skills needed to do the job.
On the Holidays Act changes, employers were less certain of the benefits, the study shows. Most reported compliance costs had remained the same while some reported difficulty applying provisions of the act to workers on variable hours or shifts and there was a general lack of understanding of the rules.
"The view among many employers was that the inherent complexities of the Holidays Act remain difficult to understand in parts and cost to apply correctly to existing employment practices," the study said.
Changes to rules around union access to workplaces and direct communications between employers and employees during collective bargaining had not thrown up any additional issues, the study said.
Amendments to problem resolution rules appeared to have made little difference to the flexibility of mediation services and it was unclear whether the changes had quickened the process of settling disputes.