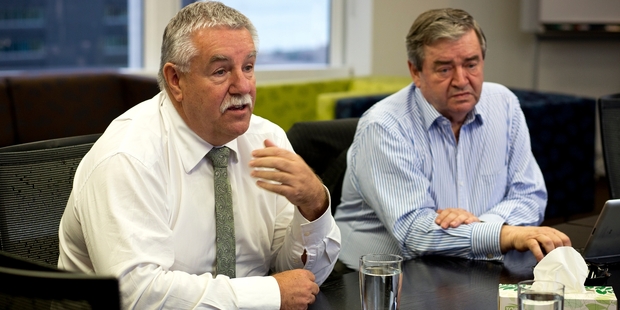 Abano Healthcare's rebel shareholders have failed to delay the special meeting they called, which will go ahead this Friday.
Abano Healthcare shareholders Peter Hutson and James Reeves went to the High Court in Auckland yesterday in a bid to delay the special meeting they called, where they're seeking to dump the medical investor's chairman, Trevor Janes.
Hutson and Reeves wanted to delay this Friday's meeting by three to four weeks, saying the timeframe was "inadequate" and "impracticable" to call and conduct the meeting.
However, Justice Susan Thomas declined to delay the meeting in a decision released this morning, Abano managing director Alan Clarke said.
The meeting is then due to go ahead this Friday.
Clarke said he was "very pleased" with the decision:
"We felt that there was nothing inhibiting the meeting proceeding and so we're pleased that the process is going to be completed from Friday," Clarke said.
The company issued the notice of meeting on Friday May 23, with the board recommending shareholders oppose the vote to dump the chairman. Janes abstained from endorsing the directors' recommendation.
The dissident shareholders said they were "disappointed but not suprised by the decision" and that they will "not going away".
We have viewed the Special Meeting process as fundamentally flawed from the start. We await the Judge's written reasoning. We note Abano submitted at the hearing that a better option, rather than delaying the meeting, was to simply call another Special Meeting. The next step is a second Special Meeting run properly this time," they said in a statement.
"We are not going away. Further evidence emerged in the hearing that raises serious questions as to whether Trevor Janes is a fit and proper person to lead Abano. Furthermore, this process has raised fundamental questions as to what levels of misleading behaviours are acceptable in New Zealand's Capital Markets."