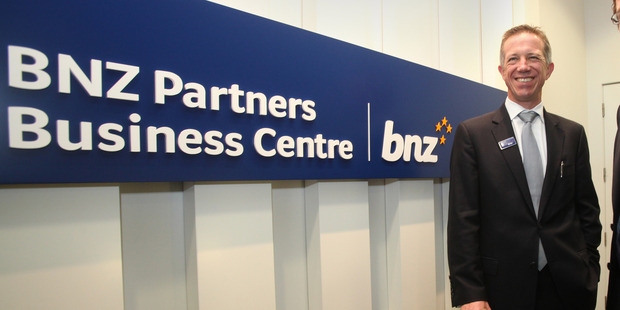 BNZ has appointed an internal candidate to lead the bank.
Anthony Healy will move into the chief executive's role from May 12 replacing departing boss Andrew Thorburn who has been promoted to head up BNZ parent company National Australia Bank.
Healy has been a director of BNZ Partners - BNZ's business banking arm - for four and a half years.
BNZ chairman John Waller said Healy had demonstrated the commercial leadership, vision and character required to step up and lead the company, building on a long and successful career in business and commercial banking around the world.
"The BNZ board has a strong focus on succession and leadership planning, drawing on the quality of the senior people we already have working with us.
"The quick selection of Andrew Thorburn's successor is testament to that process, and gives BNZ's people clarity and certainty."
Healy said he was thrilled to have been appointed to lead BNZ.
"The time is right for me to step into this role and help BNZ to build on the core strengths it has developed over the past five-and-a-half years under Andrew Thorburn's leadership.
"Building on BNZ's long and proud tradition of helping New Zealanders to be good with money, a core part of our strategy is to focus on the segments that will matter profoundly to New Zealand's future too."
Healy's confirmation in the role is subject to clearance from the Reserve Bank of New Zealand.

Anthony Healy Bio
*Joined Bank of New Zealand in November 2009.
*Held a number of senior executive and director-level roles in an 18-year career in New Zealand, Australia, Asia and the Middle East.
*Prior to joining BNZ worked for ANZ group, most recently as CEO of UDC Finance and prior to that deputy group managing director of AmBank Group in Malaysia. Also a director of AmBank's investment bank, commercial bank, insurance company and funds management businesses.
*Education: Post graduate diploma in finance (University of Melbourne), 1994, Post graduate diploma in economics (University of Melbourne), 1990 Bachelor of Science, double major in economics & psychology (University of Melbourne), 1989
*Family: Married to Kate, with two children.