Broker picks strong market debut for power firm today as investors who missed out buy stock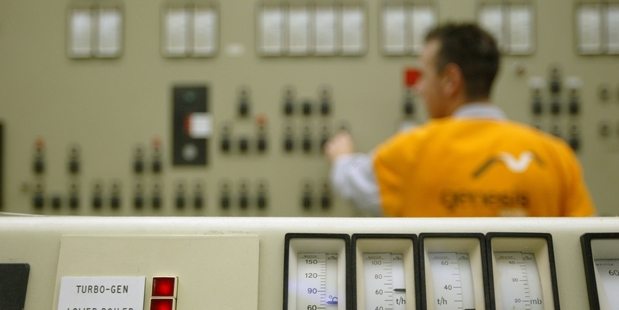 Strong demand for shares in Genesis Energy saw the public pool heavily scaled back yesterday, raising the ire of investors who missed out on getting their desired levels of stock but also reflecting the offer's popularity.
Brokers said the attractiveness of Genesis, combined with lesser concerns about the opposition Labour-Greens plan to do away with the wholesale electricity market, had captured the imagination of investors.
Interest was such that Genesis, the smallest of the three power company offers, will have more than 68,000 shareholders — about 6,000 more than the biggest South Island hydro generator Meridian Energy.
"I think the pricing, the yield characteristics, and the loyalty share bonus scheme have been a feature of Genesis, and matters such as political polls have all come together to create a strong response from the investing public," said Neil Paviour-Smith, managing director of brokers Forsyth Barr.
Paviour-Smith said he expected a strong debut for Genesis on the NZX today as investors who missed out during the allocation process sought to pick up stock on the secondary market.
Disappointed Genesis investors who contacted the Herald said the offer seemed to run counter to the Government's pledge to heavily favour the general public.
Only an application for $2500 of stock would have been scaling-free. At the top end, those who applied for $40,000 of shares would have received just $5,000 worth.
One investor, who had his application for $10,000 in shares through the public pool scaled back to $3,500, said: "My concern is that when it was originally proposed, the idea was to get as many mum and dad investors involved. I don't know whether many mum and dad investors would have gone through the brokers." A scaling-free $2,500 allocation was so small, it was "hardly worth holding", he said.
Due to demand, the broker firm offer was reduced by 20 per cent, with those shares re-allocated to the general offer.
The Government said Genesis will end up being 88 per cent New Zealand-owned. After loyalty bonus share allocations, the Government will retain 51 per cent, local retail investors will hold 26.7 per cent, local institutions 10 per cent, overseas institutions 12 per cent, and participating iwi 0.3 per cent. The percentage of the offer that went to overseas institutions came to 24.5 per cent.
Genesis float
• Trading starts today.
• Stock will list at $1.55.
• Company will have more than 68,000 shareholders.
• Sale will raise $733m for the Government.
- APNZ