Analysts pick stock to be sold at mid to upper end of Government's $1.35 to $1.65 range.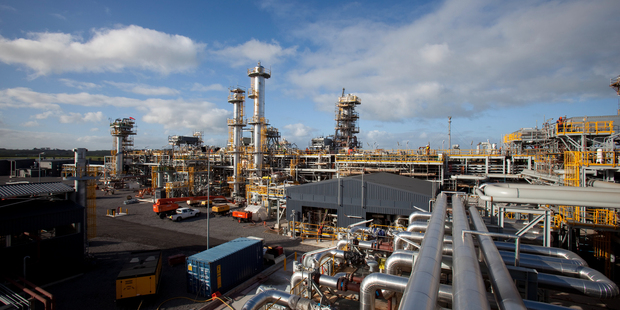 The share price for Genesis Energy will likely be set in the mid to upper end of its range in light of the Government's decision to sell up to the full 49 per cent, say analysts.
Finance minister Bill English and State-Owned Enterprises minister Tony Ryall yesterday confirmed the maximum amount of shares would be available through the offer for the energy company.
Previously the Government had indicated somewhere between 30 per cent and 49 per cent of Genesis could be sold.
English said it had received positive feedback on the offer to date from local and international institutional and New Zealand sharebrokers.
"Based on market feedback and expected demand, we have decided up to 49 per cent of shares will be available through the two stages of the offer," Ryall added.
Mark Lister, head of private wealth research at Craigs Investment Partners, said the Government's decision to go for the whole 49 per cent was a sign of positive interest across the board.
Lister said that interest was being driven by a number of factors including an attractive price range for the shares, the recent rebound in the share prices of Meridian Energy and Mighty River Power and a pick-up in the political polls in National's favour.
"Genesis management has also come across very well. The investment community are probably thinking it is not the dog of the bunch and it's actually a good company."
Lister said the fact that Genesis was the last of the state-owned asset sales was a boon as it got rid of an overhang.
"The others were impacted by people thinking I will hold back a little bit because there might be a better deal to come."
Lister expected the share price to be set in the top half of the Government's $1.35 to $1.65 range.
"I think it will be more at $1.50 than $1.65."
Mark Warminger, a fund manager at Milford Asset Management, also said he did not expect Genesis to be priced at the bottom end of its range.
"That is without a doubt," Warminger said.
But he did not believe it would go at the top either.
"When you risk adjust the company compared to Meridian and Contact Energy there is not enough upside in the top end of the range."
Warminger said around $1.55 would probably be a fair price.
"I definitely think there is going to be strong retail demand because the Labour/Greens uncertainty has been removed. The dividend yield is high and the attractive bonus share offer."
But Warminger said investors still needed to be mindful that Genesis was slightly lower quality than its peers. "There is some cost out potential but it has got some other issues like how to value Kupe and how sustainable Kupe is and how sustainable the dividend is long term."
The Government will today start a two-day book-build process with institutional investors and brokers. Up to 400 million of the 490 million shares on offer are expected to be sold via the book-build with a final price set at the end of tomorrow.
The remaining 90 million share are to be sold via the general offer to the public which opens on Saturday.
That portion includes shares set aside for loyalty bonus share allocations to New Zealand retail investors and share allocations for participating iwi.
Genesis share offer next steps
• Thursday 27 March - Bookbuild opens with 400m shares available to NZ sharebrokers and local and international institutions. 90m shares retained for general offer.
• Friday 28 March - Final share offer price announced. Bookbuild share allocations announced and expected New Zealand ownership percentage announced.
• Saturday 29 March - General offer opens to New Zealanders. Up to 90m shares available.
• 5.00pm Friday 11 April - General offer closes.
• 17 April - Listing of Genesis Energy on NZX main board.

Genesis Energy assets
*Huntly power station is the biggest in New Zealand.
*31% of the lucrative Kupe oil and gas field.
*Country's largest retail customer base.
*Significant hydro generating resources.
Read the full Genesis Energy share offer statement here
Genesis Energy
2012 Revenue: $2.270 billion
2012 Net Profit: $90 million

Government expects to raise between $700 million and $1.1 billion from selling a 49% stake.
Operates a mix of thermal and renewable power stations with a total capacity of 2141MW:
• Huntly thermal power station -
gas/coal.
• Tongariro power scheme, Taupo -
hydro.
• Waikaremoana power scheme, Wairoa -
hydro.
•Tekapo A &B, Mackenzie Country -
hydro.
• Hau Nui, Wairarapa -
wind.
• Holds a 31 per cent stake in the Kupe (off the Taranaki Coast) -
oil and gas.
Chairman:
Jenny Shipley
Chief Executive:
Albert Brantley