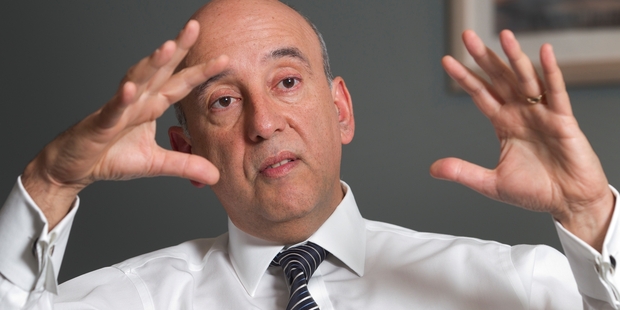 For the first time in its history New Zealand is part of the world economy's fastest growing region, Treasury Secretary Gabriel Makhlouf says, but he worries that we are not doing enough to seize the opportunity that represents.
Makhlouf and other Treasury officials have spent much of the past year going around the country talking to businesspeople in a bid to understand the challenges they face.
"We are more than ever persuaded that size and distance is our biggest challenge and that improving our international connections - whether to do with the flows of investment capital, flows of people, flows of goods, and ideas - is the foundation for sustaining prosperity over the medium to long term," he said . Fostering those connections with our Asian neighbours required more than just concluding trade agreements.
It was a matter of ensuring domestic policy across a range of areas - the teaching of languages, for example, or competition policy - facilitated those flows.
The business talks left him impressed with the range of ideas out there. He heard a lot about skill shortages, but hardly any complaining about the exchange rate.
Even so, when enumerating what the Government can do to boost the economy's performance, he starts with making sure fiscal policy (the balance between taxation and government spending) does not put unnecessary pressure on interest rates and the dollar.
"We don't want to repeat what has happened in the past when people see surpluses as an indicator that now is the time to start spending or cutting taxes or whatever. As Keynes said - I'm paraphrasing here - it is in the boom times the Treasury needs to focus on austerity."
The Government can also make sure the state sector is as productive as possible.
"I think we are on the road to that, with the focus on results and making the system work more horizontally, rather than in vertical silos. And in the way we are looking for efficiencies out of spending on information and communications technology, and procurement and property management."
Next week the Treasury will release an Investment Statement, which is a detailed and critical survey of the state of the Crown's balance sheet.
"We have looked really hard at the Crown's assets, where they are and the state they are in, and we have concluded amongst other things that we as the Treasury, and other agencies, have to do a better job of managing these assets," he said.
Better management might include "recycling" some of that capital.
"I know the politics of the mixed ownership model. Parking that aside, what the Government has done there is take 2 per cent of its balance sheet and recycle it."
The nature of the balance sheet has changed substantially, from one dominated by physical assets like buildings to one in which the financial assets of the Superannuation Fund and ACC are increasingly important. And that poses different risk management challenges.
On the issue of savings Makhlouf finds endless debate about whether we are saving enough somewhat sterile.
"We should be focusing on whether our capital markets are working sufficiently well to promote investment that actually leads to greater prosperity. It is a simple question to put, but difficult to answer."
The capital market taskforce headed by Rob Cameron contained suggestions the Treasury was going back to and working on, Makhlouf said.
"At this stage I can't say much more than that and probably not until next year."
Makhlouf stresses the fundamental importance of a good education system, one that imparts the skills the economy is going to need.
It is the key to a prosperous, sustainable and inclusive future, he says.
This is a longstanding theme of his and he notes with some asperity the reaction to New Zealand's slipping in the international Pisa rankings of educational attainment among 15-year-olds.
"Even after the Pisa result came out the system appeared to be in denial that we have a problem," he said."These things are in our hands. We can do something about it. It will remain a challenge but we are small and adaptable enough to manage it, as long as we focus on it.
"Look at the China, the Asians generally. It is just fascinating how much they invest in education."