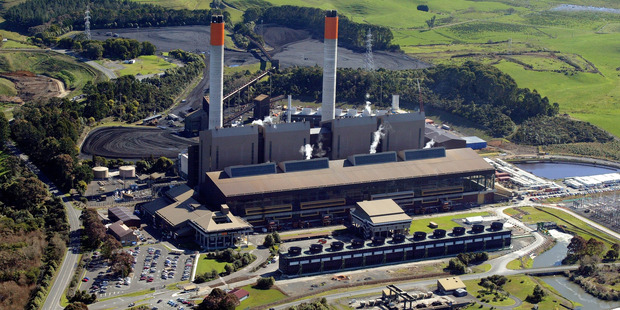 The Government said shares in Genesis Energy would be priced in a $1.35 to $1.65 range and would include a one for 15 loyalty bonus share offer for New Zealand investors.
The proportion of shares to be sold would be announced on March 26, Finance Minister Bill English said in a statement. In the past, the Government has said it will sell between 30 and 49 per cent of Genesis Energy.
Based the indicative price range, prospective 2015 financial year implied gross dividend yield was forecast to range from 13.5 per cent to 16.5 per cent. Genesis is expected to list on the NZX on April 17.
The bookbuild will take place on March 27 and March 28 and the final price will be announced on the night of March 28.
English said that to encourage New Zealand investor participation, New Zealanders who buy shares and who hold them for 12 months will be eligible for one loyalty bonus share for every 15 shares held, with a cap of 2000 bonus shares.
He said the Government was committed to at least 85 per cent ownership at the time of the float.
Over the next two weeks, the Treasury and its advisers would market the share offer to New Zealand brokers, institutions and offshore institutions, English said.
"The process will allow the Crown to determine the expected demand from the various investor pools, at which point we will decide and announce the level of sell-down for the bookbuild process," State Owned Enterprises Minister Tony Ryall said in a statement.
Read the full Genesis Energy share offer statement here
Genesis is the last asset to be sold down under its so called mixed ownership model. Mighty River Power and Meridian were floated on the NZX last year. The Government has also sold down its stake in Air new Zealand.
Genesis Energy
2012 Revenue: $2.270 billion
2012 Net Profit: $90 million

Government expects to raise between $700 million and $1.1 billion from selling a 49% stake.
Operates a mix of thermal and renewable power stations with a total capacity of 2141MW:
• Huntly thermal power station -
gas/coal.
• Tongariro power scheme, Taupo -
hydro.
• Waikaremoana power scheme, Wairoa -
hydro.
•Tekapo A &B, Mackenzie Country -
hydro.
• Hau Nui, Wairarapa -
wind.
• Holds a 31 per cent stake in the Kupe (off the Taranaki Coast) -
oil and gas.
Chairman:
Jenny Shipley
Chief Executive:
Albert Brantley
- APNZ