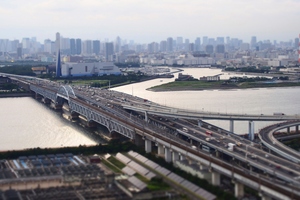 Toyota has agreed to increase base wages in Japan for the first time since 2008 as the nation's largest carmaker heads for record profits.
The average Toyota Motor Workers' Union member will earn ¥2,700 ($31) more in base pay per month, Japan's largest company said yesterday. Toyota also will pay an average bonus of ¥2.44 million, the equivalent of 6.8 months of salary and the most in six years.
While a weaker yen has helped Toyota forecast a record ¥1.9 trillion profit for the year ending March 31, the raise is smaller than the union requested. Japan's looming April sales-tax increase, its first in 17 years, will pose a challenge for domestic demand at companies Prime Minister Shinzo Abe has pressed to increase pay for workers.
"If the Japanese economy was more likely to continue to grow for another 12 months, we would see much more robust growth in wages," Takuji Okubo, chief economist at Japan Macro Advisors in Tokyo, said in a phone interview before Toyota briefed reporters in Toyota City, Japan.
Toyota's union, which represents more than 50,000 workers for the world's largest carmaker, had asked for a net ¥4,000 average increase in monthly wages.
Toyota's Daihatsu unit and Suzuki have told their respective unions they won't raise base salaries in Japan.
About 1,000 car industry unions requested increases in base salaries for the upcoming year.