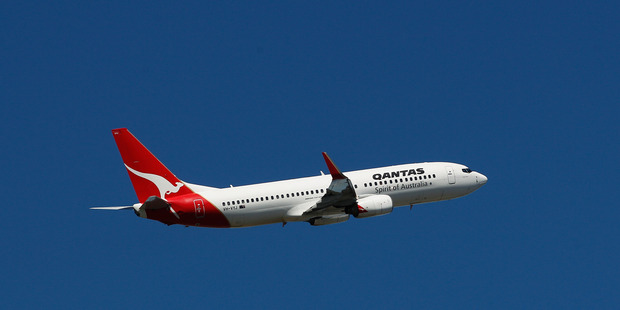 Qantas has announced it will axe 5000 jobs after posting an A$252 million first half loss.
The airline says the full time job cuts are part of its a bid to cut $2 billion in costs over three years to 2017.
A wage freeze for Qantas executive put in place in December will continue and be extended to all of the group's employees.
Qantas also plans to cut capital expenditure by $1 billion over the next two financial years and make big changes to its fleet and network.
Grant Bradley: Five reasons Air NZ is flying high
It earlier announced it would hand back its Brisbane Airport terminal lease for $112 million, although it will retain exclusive use of most of northern end of terminal until 2018.
The sale of the airport lease is part of a restructure and cost cutting drive that aims to eliminate $2 billion in costs over the next three years.
The Brisbane Airport lease covers terminal and runway access, was signed in 1987 and was due to expire at the end of 2018.
Qantas said the airport corporation would assume control of the retail space within the terminal and runway system including a runway that's being built.
Qantas Group chief executive Alan Joyce said it was a win-win for both parties and would have significant benefits to Queensland.
"Brisbane Airport is one of the most important airports for Qantas today and increasingly so into the future,'' he said.
"The deal is in line with our strategy of unlocking value in non-core assets.''
Mr Joyce said the agreement reached with Brisbane Airport on the new parallel runway was consistent with the Qantas Group's position of not pre-funding airport infrastructure before actually using it.
Qantas' New Zealand operations are not mentioned in today's announcement but a spokesman said no services here would be affected.
Qantas flies transtasman flights and its subsidiary Jetstar has main trunk domestic services here as well as across the Tasman.
-AAP