The Taurima affair shows how indigenous broadcasting has fallen off the radar at revenue-driven TVNZ.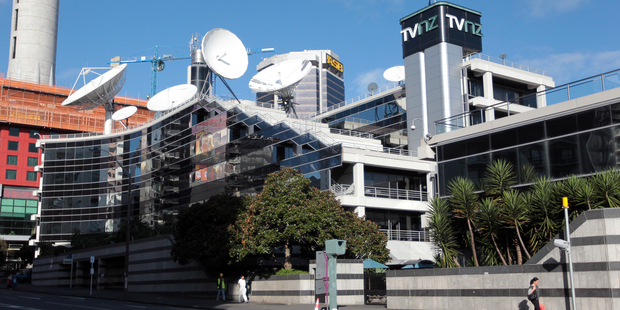 Maori broadcasting is in flux. We have seen Shane Taurima's awful lapse at TVNZ, delays in appointing a new chief executive at Maori TV, and the massacre of RadioLive's Willie & JT Show after a social media campaign.
Taurima - general manager of the Maori and Pacific unit - attended a Labour electorate meeting held at the state TV network's offices. It's embarrassing, but the biggest effect may be that it has reminded TVNZ management that the unit actually exists.
TVNZ has launched an investigation into Taurima's appointment as general manager of the unit after he unsuccessfully sought Labour selection for the Ikaroa-Rawhiti Maori electorate. It is checking the unit's past output for signs of pro-Labour bias. But on past indications, if the unit has any bias it is towards being cautious, not swinging to the left.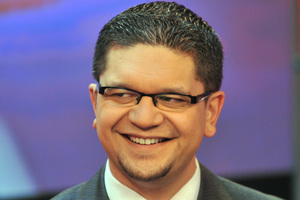 Taurima showed appalling judgment by engaging in Labour Party events while holding editorial responsibilities at TVNZ.
It's a major lapse, and one that undermines TVNZ and the unit. Worse, it has allowed election-year bullying from National MPs such as Tau Henare.
In my view, Taurima's interviewing skills on the Q+A programme were poor, but that was more likely to be a matter of technique, rather than a sign of bias.
The purportedly open investigation should focus on the lapse in TVNZ's own oversight of Taurima and the unit. It's unlikely any fault will be found in management, but TVNZ was not on the ball. Taurima's continued political ambitions were common knowledge around Auckland media circles and on social media, but apparently not at TVNZ.
The big problem is that Maori shows do not run in prime time and do not deliver advertising revenue, meaning they are off the radar at state TV.
Troubled times
The TVNZ board should look at why management was so laissez-faire given recent issues in Maori broadcasting. Taurima's predecessor as general manager of the unit, Paora Maxwell, left amid ructions in February last year, and was one of two finalists to be chief executive of Maori TV.
A row erupted, in part over the role of the Maori Television Service (MTS) chairwoman - former National Cabinet minister Georgina Te Heu Heu - and her friendship with Maxwell. MTS board member Ian Taylor resigned over the CEO selection process, which was scuppered, extending the long period in which the broadcaster has been without a permanent CEO.
The MTS board was to meet yesterday to press ahead with the appointment, though it is not clear whether the finalists - Maxwell and educationist Richard Jefferies - are still contenders. Production boss Carol Hirschfeld has also put her name forward again.
Double-up
Some commentators have questioned why taxpayer funding through Te Mangai Paho should be supporting two competing Maori news operations, given their slim audience. The Herald has reported moves for Maori TV to take over the unit, run its shows in prime time, and sell programming to TVNZ to run off-peak. Given the limited resources available, this makes sense.
MTS founding CEO and broadcasting veteran Derek Fox is among those who say MTS does a good job, but it has to be acknowledged that audience numbers remain very low.
But Maori broadcaster Willie Jackson rejects the idea of merging the two. Pakeha TV has a choice between One News and 3News, and Maori should not get second best, he says.
"We should be like Pakeha and be able to choose between two views, Te Kaea on MTS and Te Karere on TV One," Jackson says.
I understand talks between MTS and TVNZ about a Maori programming merger were advanced, but TVNZ pulled out. The chief executive of TVNZ, Kevin Kenrick, says TVNZ has "spoken to MTS about how we might work together to produce better quality and more cost-effective programming.
"That's not to say we've closed the door on it. We remain open to the possibility of exploring options that did achieve both aims."
Star power
Meanwhile, Labour has approached TVNZ light entertainment star Tamati Coffey to stand for Parliament, and reportedly approached Maori TV head of news and current affairs Julian Wilcox, as well as Taurima. Yet Labour leader David Cunliffe says there is no focus on Maori broadcasters and, apart from Taurima's involvement, he can't confirm party approaches to TV people.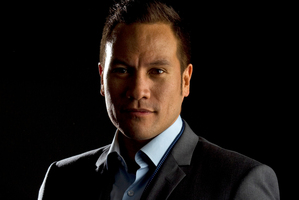 In the run-up to Labour selecting its candidate for the Tamaki Makaurau electorate, Maori Television continues to be equivocal about Wilcox's commitment to not stand. Spokeswoman Vienna Richards says Maori Television values its editorial independence. "Whilst we have no right or intention to prevent any staff from seeking political office if they choose to do so, it does, however, invoke a range of staff policies."
If any staff member wanted to seek political office, "the application of our staff policies makes it extremely unlikely that they could do that and remain a staff member of Maori Television, especially if they are working in the news and current affairs team". Wilcox did not return calls.
Cross-media buys
Advertising consultant Martin Gillman has welcomed closer ties between APN newspapers and The Radio Network, now that the company has increased its stake in TRN from 50 per cent to 100 per cent. Gillman says the change should hasten moves towards more cross-media advertising deals, which are already apparent with attempts to start a TRN radio show version of the Herald's motoring title, Driven. Announcing the deal, APN chief executive Michael Miller said cross-media deals were relatively uncommon in New Zealand, though rival MediaWorks had linked content on TV3 and RadioLive.
Slate slated
APN is expected to start rolling out extra content deals as it beefs up the nzherald.co.nz website in the run-up to establishing a paywall. Content from the online magazine Slate is expected to be the first additional content, and the revamped website is expected to be up and running early in the second half of the year. APN's print media rival Fairfax NZ has publicly cooled on a paywall for its news website, Stuff.
Norris had big role in lifting standards at TVNZ
A funeral is to be held today for Paul Norris, a key player in the commercial restructuring of TVNZ news and current affairs who was head of the operation from 1987 to 2002. As one broadcaster noted, the timing of the Taurima fiasco was noteworthy, as Norris had a big role in establishing governance and guidance standards at TVNZ - standards that have since diminished in stature.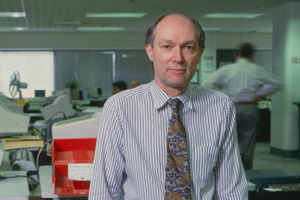 Or, as one former TVNZ newsman noted, "it would never have happened in Paul's day".
Norris had a reputation as a hard-nosed organiser. His era at TVNZ will be remembered for the dominance of One News and Holmes, and for the central role of Richard Long and Judy Bailey.
Some will say Norris held the reins in a halcyon period, freed from social commitments, and with TV3 embattled by financial problems. He established TV One as the home of news and current affairs, a role it has since abandoned. He was unpopular with some over his handling of the controversial documentary For The Public Good but was seen as one of the few who would stand up to the dominance of the ratings when programmer John McCready held sway.