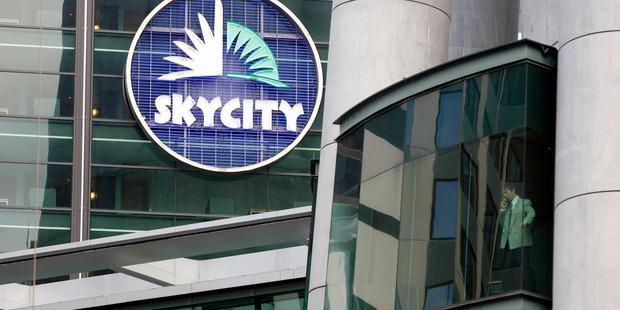 SkyCity Entertainment Group's half-year profit dropped 10.7 per cent and the company has just released an overview headlined "disappointments and challenges".
The Auckland-headquartered business with extensive Australasian gaming interests made revenue of $465.1 million (down 4.6 per cent on previous corresponding period) and normalised net profit of $66.4 million in the six months to December 31, 2013.
In a presentation just posted on the NZX, the business said its half-year's result was hurt by a variety of factors. Those included construction in Adelaide to change the existing casino, a flat performance in local gaming and pressure on labour, utilities and costs in Darwin and strong control and discipline on the marketing spend in Auckland.
The Federal St transformation into a paved pedestrian-friendly precinct in Auckland had resulted in "some minor disruption" to Auckland non-gaming revenues, the business said.
Refurbishment of the Grand Hotel rooms and development of a new bar and new restaurant in the hotel's lobby also had an impact.
SkyCity will pay shareholders an interim dividend of 10c which it said was consistent with the amount paid in 2013 first half-year.
The business had net debt of $612 million in December and currently available committed and undrawn bank facilities of $380 million.
Its overview carried a number of pages on the A$350 million Adelaide redevelopment, showing how the first stage of its plans opened last month in the historic railway station where it leases some floors.
A refurbished baccarat table games area opened on January 31 in time for Chinese New Year. The Grange Room with premium table games opened after a "minor refresh" of an existing area which was integrated with premium gaming facilities.
On Friday, a new Platinum Room will be open. SkyCity said that was the "first truly VIP electronic gaming machine room in South Australia" and would have 150 machines, many with new games, unlimited maximum bet and jackpots and new levels of luxurious fitouts and customer service.