Business confidence grows and jobs to follow.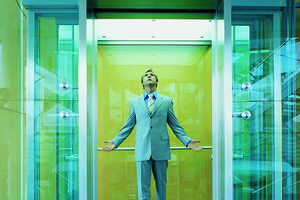 Jane Kennelly, director of Frog Recruitment, says her research shows that while new jobs are on the rise, the trend has been for an amalgamation of roles with people performing more than just their usual position.
"It's fair to say that people have worked quite hard and productivity has lifted accordingly," she says. "Many of our employer clients tell us how hard their teams are working."
Kennelly describes the current market as a 'VUCA' market - volatile, uncertain, complex and ambiguous. "Everyone is trying to work out what the trend is and truthfully, there is no trend. But our interactions show there has been an increase in confidence as the year's gone on. People are more certain about the future."
Skill shortages are very real, says Kennelly, and currently in short supply are engineers, agricultural scientists, project managers and healthcare workers. "One of our clients was looking for mechanical design engineers for robotics and they just can't find them - anywhere in the world."
Kennelly believes an area which seems to have low priority is workplace planning. Businesses are saying, "What do we need right now?" when they should be saying, "What are we going to need to grow?" She notes there is a reluctance to hire graduates and hopes this will change, along with an increased understanding of diversity in the workforce.
However, Kennelly says a most exciting trend is that young people coming into businesses in the next couple of years will transform them. "They are so gifted and talented socially in their networks and their requirements, they will force businesses to become more efficient than they ever thought they could be." She adds that we're about to see a burst of mobile coming onto the market. "If ever there was a growth market, it's in that whole digital space."
In 2014, Kennelly believes two trends of major importance will be employment branding and personal brand.
"Employment branding is the internal and external conversation being held about an organisation - it's about perception and reality. Employment branding requires thinking and consistency, but it has become popular and should continue to gather in strength."

Kennelly believes people underestimate how important it is to be focused on personal brand. "Linkedin, for example, is a really great place to build a personal brand, but so often we see very poor profiles on LinkedIn," she says. "People need to make sure their profiles are optimised, consistent and read well."
Roman Rogers, executive general manager of recruitment company Hudson New Zealand, reports that the 2013 employment market saw cautious optimism continue among New Zealand businesses. Hudson found growth to be incremental across the year with the focus on enhancing productivity and performance and a strong emphasis on managing costs, with these trends set to continue in 2014.
Earlier in the year the company saw a 'wait and see' approach to hiring, but this shifted with the 'Q4 2013 Hudson Report: Employment Trends' showing hiring intentions peaking at their highest level since 2008, and 33.7 per cent of employers intending to increase headcount next quarter. Rogers says employers who missed out on opportunities due to limited resources in lean times are now more confident and hiring so they can have the right capability in place to pursue future opportunities and growth plans in 2014.
"We also saw organisations getting better at building contingency into their workforces," he says, "particularly around managing workflows with temporary and contractor employees, and finding the right mix of temporary versus permanent staff to manage peaks and troughs of workflow.
"Interestingly," Rogers adds, "we saw more employers opting to use contractors to undertake business-as-usual activity rather than key projects. This ensures that the intellectual property around special projects is retained when a contract ends, and permanent staff members are rewarded with interesting, challenging work."
The ICT industry continued to perform strongly, with greater investment. "Consumers are buying differently and utilising a greater range of digital platforms, so there is a need for organisations to respond to this, whether that be by optimising their website for mobile, or upgrading their payment terminals to cater to 'tap and go' payment technology."
Rogers says rising consumer confidence will likely translate into a more active candidate market in 2014 and employers should be mindful of retaining key talent. "Many candidates have been sitting tight in their current roles, but with contract roles that pay more and offer greater flexibility becoming more attractive, we can expect to see some churn."
Rogers predicts business confidence will remain most buoyant in Canterbury due to the rebuild. "With the insurance work well underway and most demolition cleared, it's going to get very busy in 2014, with massive demand for construction, property and engineering industry roles. In addition, the Prime Minister has committed to all government departments being based in the Christchurch CBD from 2015-2016 and that has created a strong impetus for investment."
Due to the rapid pace of change across industries, Rogers notes that employers across the board are seeking employees who are resilient, and able to cope with change and uncertainty, "as these generally correspond to high performance".
Like Kennelly, Rogers is seeing a growing focus on digital and says there will be acceleration in hiring in order to invest further in the digital space.