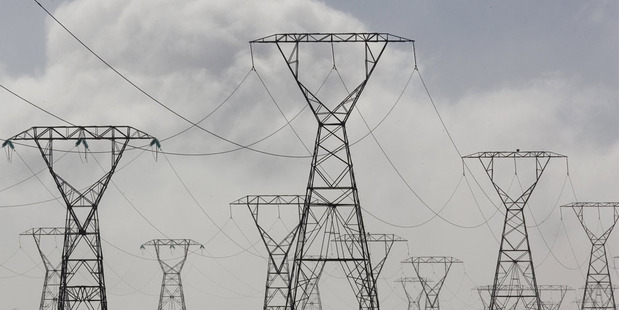 The government is expecting to reap between $700 million and $1.1 billion from the sale next year of 49 per cent of Genesis Energy, the only state-owned power company not to be partially privatised so far.
Finance Minister Bill English told the finance and expenditure select committee this morning that the government would be formally revising downwards its estimate of between $5 billion and $7 billion in proceeds from its controversial asset sales programme.
The revision will be contained the Half Year Economic and Fiscal Update to be published on Dec 17.
Instead, it was now predicting it would raise between $4.6 billion and $5 billion, with $3.9 billion already raised from the sale of 49 per cent of MightyRiverPower and Meridian Energy this year, and the sell down of a further 20 per cent of the government's shareholding in Air New Zealand last month.
That effectively means a $400 million possible range for the value of 49 per cent of Genesis, the country's largest power company by customer numbers, which was last formally valued for the Treasury's Crown Ownership Monitoring Unit in December 2011 at between $1.8 billion and $2.1 billion.
Since then, weak demand for electricity has continued, opposition political parties have promised to re-regulate the sector with a central buyer model if elected next year, and doubt hangs over the future of the Tiwai Point aluminium smelter beyond 2016.
Both the MRP and Meridian floats have also seen their securities trade at below their issue prices. MRP shares listed at $2.50 and closed yesterday at $2.10, while Meridian's instalment receipts listed at $1 and closed yesterday at 95 cents. Both floats failed to attract the level of retail investor interest as had been hoped, despite best efforts in the Meridian float to make it attractive to first-time investors with small amounts of capital to invest.
"The revised assumption of share sale proceeds is based on Solid Energy clearly being in no position to be sold anytime soon, and it takes account of other developments and the results of share offers to date," said English.
The $4.8 billion mid-point in the range of expected receipts from the asset sales programme is $1.2 billion lower than the $6 billion mid-point in the earlier range.
"Excluding Solid Energy from the programme, those earlier assumptions put the estimated proceeds from the share programme at between $4.4 billion and $6.1 billion," said English.
"So we are on track to be within that range."
(BusinessDesk)
-BUSINESSDESK