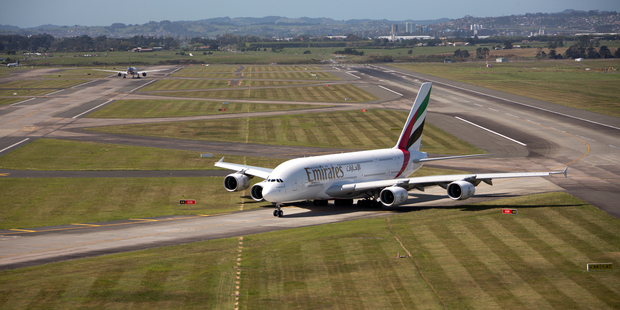 Auckland council stands to make around $100 million in a planned capital return of $454 million from the city's airport.
Auckland International Airport plans to return $454 million to shareholders by way of a share cancellation, with 60 per cent of the payment to be treated as a taxable dividend.
The company will seek shareholder approval in February for a scheme of arrangement to cancel one in 10 shares at $3.43 each.
It requires approval of at least 75 per cent of voting shareholders and the company would then seek final High Court clearance in March, with the return of capital aimed for mid-April.
Auckland Airport chief financial officer Simon Robertson said the super city owned 22 per cent of the company and were in line for just over $100 million.
"My expectation is that they would be delighted," he said.
The airport said 40 per cent of the payment will be a capital return for tax purposes and the balance treated as a dividend, fully imputed at 28 per cent tax rate.
See an airport presentation on the capital return here.
"The company's strong performance over the past five years, including our successful property development and retail businesses and our investments in other airports, means we currently have a less efficient mix of debt and equity than we had in the past," chairman Henry van der Heyden said.
"By returning capital to our shareholders we can improve our balance of equity and debt, returning to levels achieved in 2011," he said.
Robertson said that in 2009 debt as a proportion of the value of the company was 35 per cent but this had fallen to 20 per cent.
The airport was well placed to continue investing in the upgrade of its domestic terminal even with the return of capital.
It also has plans to expand its international terminal and surrounding area as part of a 30-year growth plan which in today's dollars would cost about $2.4 billion.
Robertson said the capital return would not affect this.
"We would be very clear on that. In no way would we expect that our capital return would affect our ability to fund our future growth aspirations including our progress in what has been labelled the airport of the future."
He said the airport did not expect any impact on its A- credit rating with Standard & Poor's but would find out in the next few days.