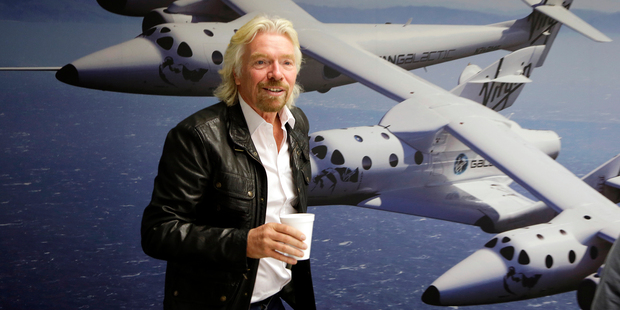 The fight over Air New Zealand and two other airlines taking a bigger stake in Virgin Australia is intensifying with the deal now in line for further regulatory scrutiny.
Virgin co-founder Sir Richard Branson says his airline is the victim of a "dirty tricks" campaign.
A shareholders rights group has told the Australian Takeovers Panel that small stakeholders are disadvantaged by a A$350 million ($389 million) rights issue. The Australian Shareholders Association accused Virgin of going to "extraordinary lengths" to ensure its three major shareholders, Air New Zealand, Singapore Airlines and Etihad, are able to take up any shortfall of new shares.
Virgin has denied the claims and the panel has not committed to investigate.
Small shareholder objections to the deal follow an appeal by Qantas to the Australian Government to "fully examine the motives behind the virtual takeover of Virgin Australia by foreign airlines, and to prevent destabilising of the domestic aviation industry, local tourism and jobs".
Qantas says that if privatised, Virgin Australia could receive potentially unlimited capital from its government-backed owners, which would seriously distort the domestic aviation market for the benefit of foreign interests.
Branson, who holds a 10 per cent stake in Virgin Australia, wrote in the Australian that Qantas tactics were like those "thrown at us by British Airways in the 1990s with their dirty tricks campaign" against Virgin Atlantic.