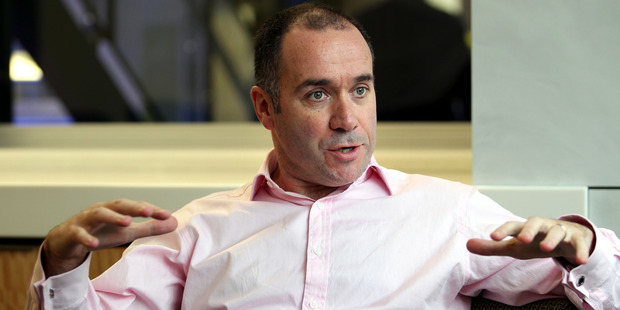 Bank of New Zealand increased its statutory net profit for the year to September 30 by 19.8 per cent, to $695 million, although the more reliable guide to its underlying business shows cash earnings rose a more modest 6.3 per cent to $788 million.
The primary difference between the two numbers is a non-cash item relating to the revaluation of financial instruments, which wiped a notional $233 million off BNZ's bottom line last year, but only $94 million this year.
The bank says it sees a period of sustained economic strength in New Zealand, backed by dairy and construction sector growth. Still, dairy and commercial property were singled out with the kiwifruit sector as sources of concern in the New Zealand banking portfolio by BNZ's parent, National Australia Bank, which also announced its full-year earnings today.
That showed NAB increasing its statutory after-tax profit by 33.6 per cent to A$5.45 billion, with cash earnings rising 9.3 per cent to $5.94 billion.
NAB described its New Zealand subsidiary's performance as "good", with impairments continuing to fall "in business and retail due to favourable interest rate environment and improving economic conditions."
"Exposures in the commercial property, dairy farming and kiwifruit sectors are the main industry concerns," NAB said in presentation slides.
They also show BNZ's total proportion of loan-to-valuation ratio lending on residential property above 80 per cent of valuation sat at 15.4 per cent in June. That was significantly lower than four unnamed banking sector peers, whose ratios ranged from 18.6 per cent to 22.1 per cent of residential lending at higher than 80 per cent LVRs, it said.
Over the year to Sept. 30, the bank's average net interest margin dropped by 7 basis points to 2.33 per cent as the bank chased market share in cash deposits, which rose by 49 points to 19.3 per cent, reflected by an average increase in total deposits of $4 billion.
Capital adequacy fell slightly between the two years, from 13.29 per cent in September 2012 to 12.59 per cent.
Chief executive Andrew Thorburn said in a statement that BNZ's agribusiness unit had been the "standout performer, growing market share by 29 basis points to 22 per cent." Growth in home lending was 3.9 per cent up on the previous year.
Operating expenses of $824 million, compared with $794 million the year before reflected investments in technology, customer service and a brand campaign which Thorburn says has increased the number of non-customers willing to consider BNZ when switching banks by 25 per cent.