BNZ withdraws $800k pre-approval less than 24 hours after giving all-clear, as client was readying house offer.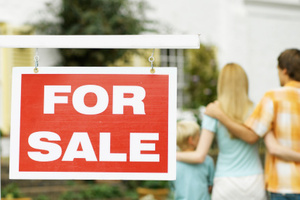 Have you had a similar experience? Email us here.
An Auckland man is furious his pre-approved home loan was withdrawn less than 24 hours after he called his bank and was assured the deal was sound.
The man and his partner had dropped leaflets across a West Auckland neighbourhood in search of a property and were about to put in an offer for a private sale.
The Bank of New Zealand pre-approved a loan for up to $800,000 with a $60,000 deposit on September 3, giving the couple three months before the pre-approval expired.
Last Thursday the man, who asked not to be named as he is still hoping to re-finance the purchase, called BNZ and was assured the pre-approval was still valid.
"We said, 'Is everything all right?"' the man recalled.
"They said, 'Yep, sweet, go for your life, you're all right'."
That same day he paid for a valuation report and was about to put in an offer.
But the next day and hours before the start of Labour Weekend he was called by BNZ and told it was withdrawing the pre-approval.
"I'm closing my bank account with them ... I don't want anything to do with them. I don't do business like that," the man said.
"I thought the whole point with a pre-approval is you got some certainty and could go out and negotiate. But, no, it just means literally nothing."
For full property coverage go here.
New Reserve Bank lending restrictions took effect on October 1 limiting loans banks can make to home buyers with deposits of less than 20 per cent.
A number of existing pre-approvals over 80 per cent have now been called in.
BNZ director of retail Andy Symons said the bank sincerely regretted any inconvenience the withdrawal had caused the man and his partner.
"BNZ confirmed it has very limited capacity to go on meeting pre-approvals for home loans with a deposit less than 20 per cent and communicated this to all our bankers on Friday.
"This has been a rapidly evolving situation in which we have worked hard to balance customer demand with the realities of a stringent new regulatory regime."
Mr Symons said he was keen to talk to the man about meeting the costs of the valuation, and understood his frustration, particularly after he had checked on Thursday to make sure the pre-approval was still in effect.
"Our bankers across the network were informed of the decision on Friday ... he may well have been caught in the middle of that change."
Mr Symons said that after moves by other banks to cancel pre-approvals, BNZ had had an increase in demand for loans.
The bank had honoured thousands of pre-approved loans since the changes. "Regrettably there is a small number of our customers, around 150, whose prior approvals we will be unable to meet in current circumstances."
The bank was making these customers a priority for future home lending decisions, Mr Symons said, and was offering a special deposit rate of 4 per cent.
Yeah, nah
*BNZ withdraws pre-approved home loan for couple, less than 24 hours after they inquired and were assured by the bank that the deal was still sound.
Banks have clamped down on pre-approvals - a system under which prospective home buyers can go looking while knowing how much their bank is prepared to lend.
*About-face is response to new Reserve Bank restrictions that limit the amount of loans banks can make to home buyers with deposits of less than 20 per cent.
Tell us your story and email newsdesk@nzherald.co.nz