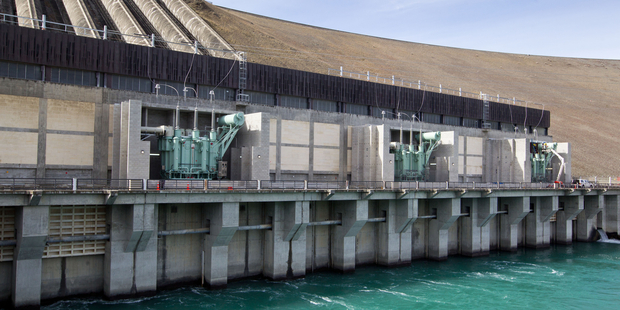 Members of the public who have bought shares in the Meridian Energy float will pay less than expected after the Government set the price at $1.50 following a three-day negotiation process with institutional investors.
The price, announced by ministers last night, was at the lower end of a $1.50 to $1.80 range forecast in the company's prospectus and 10c lower than the $1.60 price cap originally set for retail investors.
The deal will raise $1.88 billion instead of the maximum $2.25 billion for the 49 per cent share, and values Meridian at $3.84 billion.
Labour and Greens hurt share float - says Govt.
Finance Minister Bill English said the money raised would be a boost for New Zealand's capital markets and the economy.
But the offer only attracted 62,000 mum and dad investors - almost half the 113,000 who bought into Mighty River Power.
English said Meridian had attracted a different mix of investors than Mighty River Power.
"While demand was strong and broad based, overall we saw fewer retail investors bidding for larger parcels of shares."
Nick Lewis, an analyst at Woodward Partners said the lower number of retail investors reflected the cautious tone from the retail base in the wake of the Mighty River Power deal.
"There is no question the appetite for Meridian has been lower."
The Government sold 49 per cent of Mighty River in May, issuing shares at $2.50 a piece. But since then it has struggled to gain momentum, falling below its issue price. Yesterday its shares closed at $2.20.
Philip Anderson, an analyst at Devon Funds Management, said the low price for Meridian reflected the poor performance of Mighty River Power.
"It has obviously been a big turnoff for retail investors."
It was also likely to have been affected by recent polling showing an increased likelihood of the Labour and Green parties getting into Government at next year's election and implementing a proposed regulatory shake-up of the industry, he said.
Anderson said by his estimates if Meridian had been priced on the way Mighty River had traded yesterday it could have gone as low at $1.35.
"That weakness in Mighty River was really weighing on the whole process."
Anderson said the Government could probably have sold the company at $1.60 per share but decided to fix it below that to ensure retail investors had a positive experience.
The float of Genesis Energy would now depend on how well Meridian performed, he said. "If they have left enough on the table for investors in Meridian I think investors will look at Genesis differently."
But he said if the shares did not perform well it could mean the Government decides not to sell Genesis.
Read more:
• Brian Fallow: Meridian political risk takes shine off power
• Jamie Whyte: Economic ignorance skews asset victory
• Ballot won't stop asset sales - PM