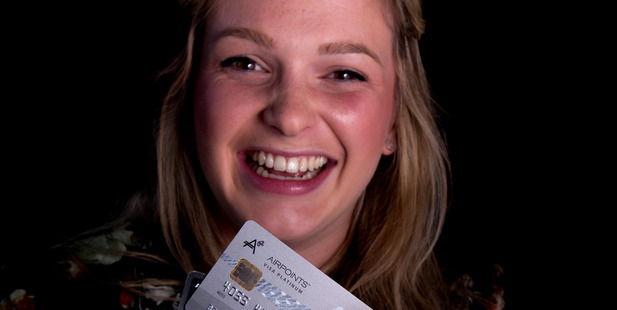 One of the country's leading banks is about to start charging interest on each transaction if customers default on their payments.
Currently, ANZ charges interest from the statement opening date.
The move is to catch up with other major banks who are already using this charges system.
ANZ has written to customers outlining the new charges that will apply from November 8 and yesterday a spokesman said the bank was making changes to when it charged interest to make it more consistent for customers.
If customers always pay their balance due in full, or always pay only a portion of their balance due, the changes won't affect them.
If customers normally pay their balance in full but occasionally miss a full payment, then interest on transactions will be charged from the date of the transaction, rather than from the opening date of the customer's next statement.
ANZ's method will be similar to other New Zealand banks and cards issuers, such as American Express and GE. The spokesman said the change would apply under certain circumstances only and less than 5 per cent of ANZ's credit card holders each month would be affected.
"Customers can avoid costs by paying on time, paying as much as they can as soon as they can, and by utilising options such as lower-rate cards and balance-transfer offers, to reduce the amount of interest they may be charged.
"For customers who do incur extra costs, we would be happy to talk to them about how they can avoid the charges, and look at whether their account settings are right for them."
Yesterday, Westpac and BNZ both said they were already charging in a similar way to ANZ's new policy.
ASB said interest charged on credit cards was based on the closing balance each month- from the opening date of the statement to the closing date of that statement. ASB did not have plans to change the way interest is charged.
Kiwibank said it had no plans to introduce a similar charging system to the ANZ's.
20-year-old's $15k credit limit:
Briony Medhurst has a $15,000 limit on her credit card and uses it as much as she can - everything goes on it except her rent and small purchases at dairies.
The 20-year-old sales consultant at a software company has had a credit card with ANZ since she was 18 and a student.
"In the first place it was to do with the wives' tale of having a good credit rating for when I got older. Originally it was only a $500 limit, which was never enough as a tertiary student."
Ms Medhurst, of Parnell, now buys "everything I can" on her credit card and pays by direct debit so she earns interest on that money for an extra 44 days. She also has an Air NZ card to get flying perks, such as cheaper lounge access, and earns extra airpoints when she spends.
She now has $3500 on her card and said that was probably the highest it had been, but it was usually similar each month.
Ms Medhurst set up the direct debit so she always pays the amount due in full every month, and mostly avoids steep interest rates. She said ANZ's change to charging users who don't make their payment per transaction seemed to be worse for consumers.