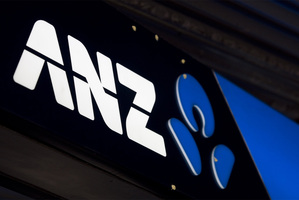 ANZ is weighing up whether to launch action in Korea to try to get $8 million from property investor Danny Chung and his wife, whose group of companies went into receivership owing the bank $108 million.
The Chung Group, made up of almost 20 companies, owned properties around Auckland, including the former Methodist Church on Queen St and others on St Stephens Ave in Parnell.
Chung and his wife, Kyung Ok Song, were directors and shareholders of companies in the group.
According to ANZ, it loaned money to the companies - which the pair guaranteed - to assist with a property portfolio.
The finance was for the purchase of office buildings, industrial land and residential properties, ANZ said in a submission to the High Court earlier this year.
However, the companies defaulted under the loan agreements and receivers were appointed in September 2010 to recover $105.7 million owing to the bank.
Colin McCloy and David Bridgman from PwC sold a number of the properties owned by the companies and recovered $104.5 million of the amount owing over two years, based on their final receivers' report last year.
This is a shortfall on the amount borrowed and ANZ filed a claim in the High Court at Auckland earlier this year chasing the remaining debt from Chung and Song, who moved from New Zealand to Korea in 2011.
While there were issues with serving court documents on the pair, Justice Graham Lang in August said he was satisfied both defendants have received notice of the proceedings. "Neither has taken steps, and it would seem that neither intends to contest the bank's claim," the judge said.
Justice Lang issued summary judgement in favour of ANZ against both Chung and Song for $8.3 million of outstanding debt, interest and charges.
A spokesperson from ANZ said the bank was still deciding whether or not to take enforcement action in Korea to recover this $8 million.
If it does, it would require the bank to seek the assistance of the Korean courts.