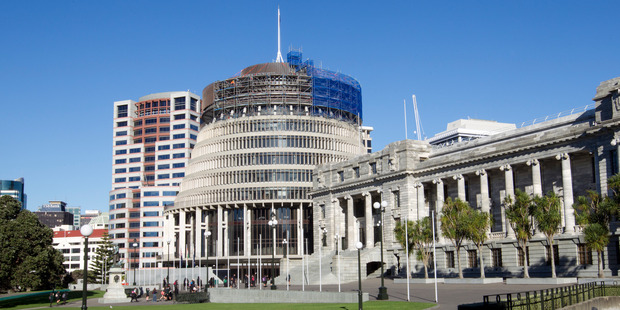 The trend of strong demand for New Zealand bonds was again evident today with the NZ Debt Management Office (DMO) issuing $2.5 billion in inflation indexed bonds, which mature in September 2030.
The office, which is responsible for managing the Government's debt, cash flows and interest-bearing deposits, had earlier said it was seeking to raise $1 billion to $2 billion through a syndicate of three banks.
The bonds, which carry a coupon of 3 per cent, were issued at a spread of 27 basis points over the September 2025 inflation-indexed bond, at a yield to maturity of 2.97 per cent. They are aimed at institutional investors.
Bids, within the initial pricing guidance range of 27 to 33 basis points, exceeded $3.6 billion.
Demand for New Zealand paper has been strong in recent months.
In September, Westpac NZ raised $800 million through a five-year bond offer - the biggest-ever domestic issue of its type from any New Zealand bank. The issue, which was originally aimed at raising $100 million to $500 million, was equal to the biggest domestic issue from a non-government entity, made by Fonterra in 2009.
Today's issue follows last year's offer from the DMO of $1b of 2025 inflation indexed bonds, which the DMO expanded to $2.5b after it received $4b in bids.
The offer represented the third time the DMO had gone down the syndication route, as opposed to the regular offer of bonds through a tender process of around $250 million to $300 million a time.
Market participants said syndication of a big parcel of bonds helped attract a broader range of investors who would not normally get involved in the relatively small scale bond tenders.
Deutsche Bank, HSBC and Westpac were joint-lead managers for the issue.
Westpac senior markets strategist Imre Speizer said the offer followed a well-sought offer of A$2.1b of 2035s by the DMO's opposite number across the Tasman, the Australian Office of Financial management.
Both the New Zealand and Australian bond markets have attracted strong overseas interest because neither market has been subjected to the artificially low interest rates brought on by quantitative easing measures adopted by the United States and many other western economies, Speizer said.
He said the market had seen a pickup in demand for Government bonds since the Federal Reserve's decision on September 18 not to wind back its US$85b-a-month bond purchase programme.
Inflation-linked New Zealand bonds will be included in the Barclays World Government Inflation-Linked Index, which may attract fresh offshore investor participation, Westpac said.
In the May budget, the DMO said it would issue $10b in Government bonds in the year to 30 June 2014. It said then that inflation-linked bonds would comprise up to half of the total.
- APNZ