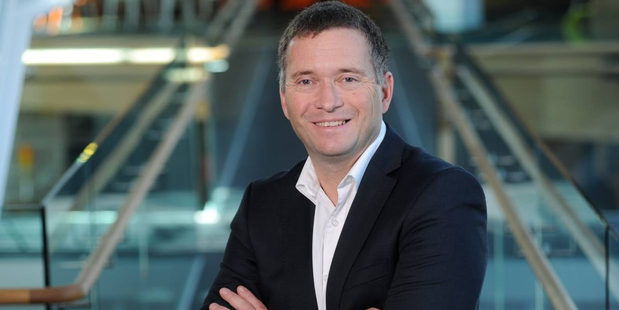 Telecom has raised the amount of mobile internet data offered in its new "4G-ready" plans but a consumer advocate says some users will still chew through their monthly allowances when the faster services launch next month.
Telecom will turn on 4G mobile internet in parts of Auckland, Wellington and Christchurch on November 12 and said today the services will not cost any extra for pre-pay and on-account customers to use.
Telecom retail chief executive Chris Quin said the launch had been delayed slightly partly because the company wanted the service to cover a wider area when it went live.
4G mobile internet is much faster than its third-generation counterpart and allows users to download or stream videos with ease or access large files quickly.
Quin said customers had raised concerns about using up their data on the faster network.
In response to this he said the company had recently launched plans with higher monthly data caps. Its new entry-level on-account plan comes with 1 gigabyte (GB) of data for $39 a month while its top-end $119 plan comes with 3GBs. These plans include unlimited texts and packages of calling minutes.
"We made sure there was more mobile data in each one," Quin said.
As well as this, Quin said Telecom was expanding its network of WiFi hotspots at phone boxes around the country, where customers can use around a gigabyte a day free-of-charge.
However, the Telecommunications Users Association chief executive Paul Brislen said he believed Telecom was underestimating how much data customers will use when they get access to 4G.
Because content loads so quickly on a 4G network, people access more and data usage "just goes through the roof", he said.
"In Britain they're doubling usage. [4G] customers find they use twice as much data as they used to use. Certainly that's been my experience on the Vodafone 4G network," Brislen said.
Vodafone launched 4G in Auckland in February and have rolled it out to other areas during the year. It charges some customers a $10 monthly fee for the faster services. Unlike Telecom, Vodafone has not made the services available to prepay customers.
Over the rest of this year and into 2014, Telecom will expand its 4G footprint into more parts of Auckland, Wellington and Christchurch.
Telecom's chief operating officer David Havercroft said this morning the company would then take a break to consider how to best to use the 700MHZ spectrum currently being auctioned off by the Government.
Not all phones can access 4G services but newer devices like the iPhone 5 or Samsung Galaxy S4 are 4G-capable. Quin said he thought around a quarter of the smartphones the company sells could access the faster services.