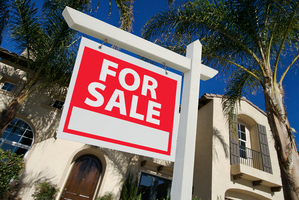 The Reserve Bank's new mortgage lending restrictions come into force today, restricting the number of high loan-to-value ratio mortgages banks can lend.
From today banks will be required to restrict new residential mortgage lending at loan-to-value ratios (LVRs) of over 80 per cent to no more than 10 per cent of the value of their new housing lending - meaning most would-be home buyers will need a 20 per cent deposit.
The policy has already hit some first-home buyers. Last week ASB Bank cancelled pre-approvals for low-equity home loans from October 4.
Builders reported inquiries about new home builds had slowed prior to the changes kicking in.
Master Builders' chief executive Warwick Quinn said he had received calls from builders who had lost clients when the Reserve Bank announced the changes.
"If they're continuously seeing work slipping away from them, there is extra financial pressure and some may indeed be affected where they can't survive."
Mr Quinn estimated 15 per cent of the 20,000 newly-built homes sold around the country annually were for customers who required high loan-to-value lending - many of them first-home buyers.
Figures from Statistics New Zealand released yesterday showed the number of new housing consents appeared to be flattening after two years of growth.
The trend - excluding apartments - was at its highest level since early 2008. While up 64 percent from the most recent low point in March 2011, it was still 30 percent below the peak in September 2003.
Consents were issued for 1633 new houses and 127 new apartments in August, 55 per cent of which were in Auckland and Canterbury.
The value of consents for all buildings, including both new work and alterations, was just over $1 billion in August - $678 million of residential work and $338m of non-residential work.
Senior Westpac economist Michael Gordon said the main drag on the August figures was a drop in Auckland consents, down an estimated 11 per cent from July.
"The number of consents appears to be taking a great deal of time to reach the levels need to meet demand."
Labour leader David Cunliffe said the new Reserve Bank restrictions would lock hard-working young people out of the property market.
"They could easily have a loan-to-value ratio that exempted first-home buyers, or if it's the Auckland market that's the problem, what's wrong with targeting the Auckland region [only]?
"What's the point in putting a move like this on Palmerston North where house prices have been flat, or other regions down south where they've actually been falling? It makes no sense at all."
Labour's KiwiBuild policy - building 10,000 modern, affordable homes annually for a decade, a capital gains tax limiting the profits on property speculation, and smarter engagement between the Finance Minister and the Reserve Bank - were other possible solutions to Auckland's housing crisis, Mr Cunliffe said.
However, Prime Minister John Key has said he was confident the property market would settle down after the new rules come into effect.
Speaking on Newstalk ZB, Mr Key acknowledged that the changes meant people would have to save longer to get into a home, but said he was confident the market would settle down over time which would give first home buyers better value for their money.
Mr Key also said it would be wrong for the Government to interfere with the Reserve Bank.
"Overall, we'll need to let this thing run. The Reserve Bank has the independence to do that and the Government shouldn't interfere on that front."
- APNZ