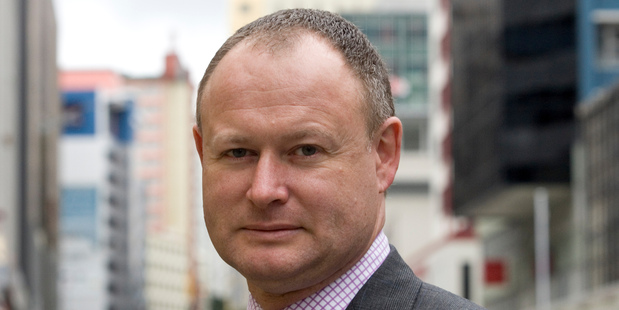 An Australian company behind a string of low-ball offers to New Zealand shareholders this year appears to have a low success rate, suggesting new rules trying to contain the practice could be having the desired result.
Washington Securities, whose sole director is Australian John Armour, has this year sent low-ball offers to Vector, Fletcher Building, Dorchester Pacific and Heartland shareholders.
Low-ball offers propose to buy securities off their holders at below market prices. In some cases the offers target "mum and dad" shareholders, because they are not likely to keep track of how much the shares are trading for and may be looking for quick cash.
Yesterday, Fletcher Building warned that Washington Securities intended to make another unsolicited offer to some of its shareholders.
The price being offered by Armour's company is $5 a share which is around 42 per cent less than the opening price of Fletcher shares quoted yesterday morning of $8.70 a share. Fletcher shares closed at $8.65.
Responding to an Official Information Act request by the Herald, the Financial Markets Authority said, as of August 5, it was aware that Washington Securities had made unsolicited offers for 24 listed and unlisted securities since March.
However, because it relied on issuers voluntarily providing information on these offers, the FMA said the information it held might be incomplete.
"... the information we do have indicates that Washington Securities is likely to have made offers to tens of thousands of security holders since March 2013," said FMA senior solicitor Ginny Coubrough. Of these offers, the FMA is aware of 123 being accepted.
While considering it too early to draw any "firm conclusions" on how many investors took up unsolicited offers from Washington Securities, Coubrough said the "preliminary figures would seem to indicate a very low level of acceptances".
Armour was also behind Stock & Share Trading Company, which had targeted shareholders of Tower, Vector, PGG Wrightson, Heartland and Rural Equities with low-ball offers before new regulations on the practice came into force last December.
These put stricter disclosure requirements on those making an offer and forced them to notify issuers of the approach. Under the rules, shareholders also have up to 10 working days to cancel sales.
Making low-ball offers has in the past been a very lucrative enterprise. In 2011, former Christchurch property developer Bernard Whimp made close to $300,000 through low-ball offers to Vector shareholders.
Vector chairman Michael Stiassny this week said there had been very few acceptances of Washington Securities' offers by his company's shareholders. He did not wish to comment when asked whether regulations on low-ball offers appeared to be working.