Firm's profit rises despite Oz economic downturn detracting from strong showing in NZ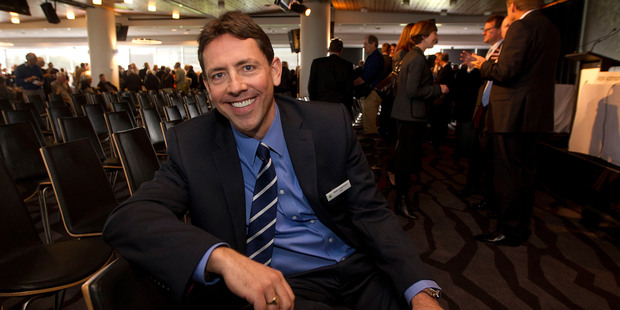 In what turned out to be a tale of two countries, Fletcher Building announced a lift in its annual net profit yesterday, with Australia's economic downturn detracting from a strong showing in New Zealand.
The company's net profit jumped to $326 million in the 12 months ended June 30, up from $185 million a year earlier, when it took $132 million of charges.
Chief financial officer Nick Olson said the company's balance sheet had strengthened to the point where it was reviewing its dividend policy, a process that would take six months.
"We intend to review our policy on gearing and shareholder distributions over the next six months or so," Olson said.
It was clear that Fletcher Building's free cashflow generation was going to be a "primary source of value", he said.
Fletcher Building will pay a final dividend of 17c a share, taking the total payout for the year to 34c, unchanged from 2011/12.
Investors liked the result, which was slightly better than market expectations, with the stock rallying by 51c or 6.2 per cent to close at $8.72.
In contrast, Fletcher Building's closest peer, Boral, yesterday reported a A$212.1 million ($241.7 million) loss for the June year. Another firm in the same sector, Adelaide Brighton, reported an 8.8 per cent slip in first-half earnings to A$60.9 million. Boral and Adelaide commented on the weak building materials and construction sectors in Australia.
Mint Asset Management portfolio manager Shane Solly said Fletcher Building could have been singled out for buying by Australian funds because of the company's exposure to the improving New Zealand economy.
Fletcher Building has made some big, and at times controversial, acquisitions in recent years - Laminex in 2002, Formica in 2007 and Australia's Crane Group in 2011.
Chief executive Mark Adamson, who came to Fletcher Building through Formica in the United States, said the company had been "bruised" by past acquisitions and that none were planned for the next 18 months to two years.
While Fletcher Building has businesses further afield, it remains a largely Australasian company, with 45 per cent of its revenue coming from New Zealand and 43 per cent from Australia.
At the earnings before interest and tax level, New Zealand accounted for 50 per cent and Australia 36 per cent.
Adamson said the results improvement was driven by the housing division - specifically its Stonefields development in Auckland and the Christchurch earthquake repair work. "We see both of those earnings streams continuing and we expect a pick-up in the housing construction work coming out of the Canterbury rebuild in the next few years," Adamson said.
To date, Fletcher Building had repaired 45,000 houses out of the 90,000 on its books in Canterbury and expected to have them all completed by the end of next year.
Adamson said the company was very bullish on New Zealand - particularly around the housing stock, for Canterbury and in Auckland.
"We are not as bullish on Australia, particularly, in that we see the first half of our fiscal year being flat," he said. Adamson said he hoped for a mild recovery in Australia in the first half of calendar 2014.
- APNZ